Earlier today I lashed Reserve Bank Governor Phil Lowe for demanding wage suppression to tame inflation while Australian businesses are busy charging higher prices and earning record profits: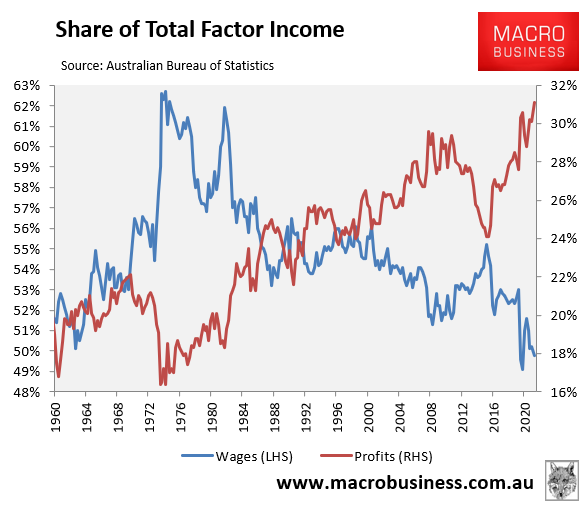 Secretary of the Australian Council of Trade Unions (ACTU), Sally McManus, has launched a similarly scathing attack on Twitter, asking why economists and Phil Lowe haven't called for a "cap on profits" to curb inflation: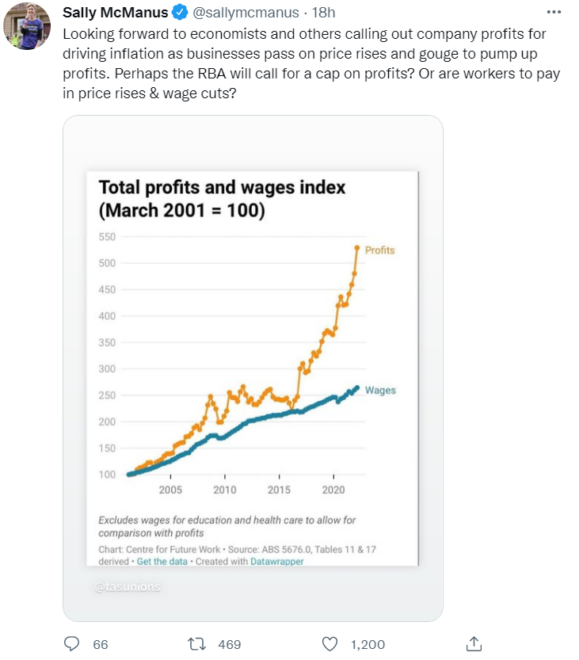 Well done Sally McManus. The propaganda and scaremongering coming out of Phil Lowe, the business lobby, and Australia's captured business media is appalling.
The Albanese Government must not fall for their lies and deception surrounding wages and inflation.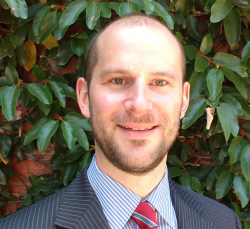 Latest posts by Unconventional Economist
(see all)