The Australian Bureau of Statistics (ABS) has today released job vacancy data for the May quarter, with the total number of vacancies soaring to 480,100 – roughly double the pre-COVID level: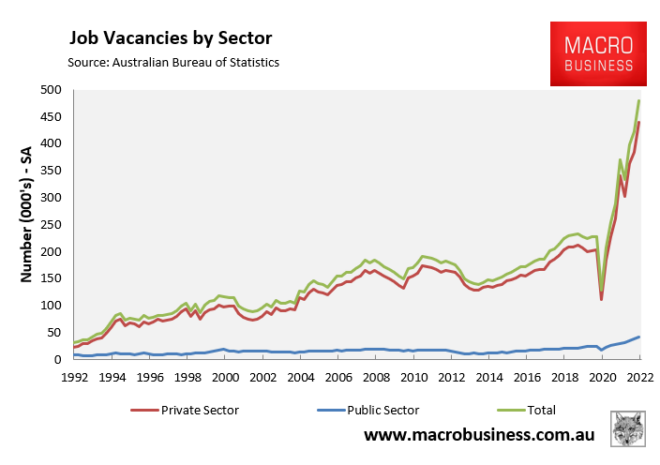 All states and territories have experienced a sharp lift in job vacancies over the pandemic:
The next chart shows the increase in job vacancies over the pandemic across jurisdictions. Interestingly, the smaller jurisdictions have experienced the biggest increases – both in raw numbers terms and proportionally: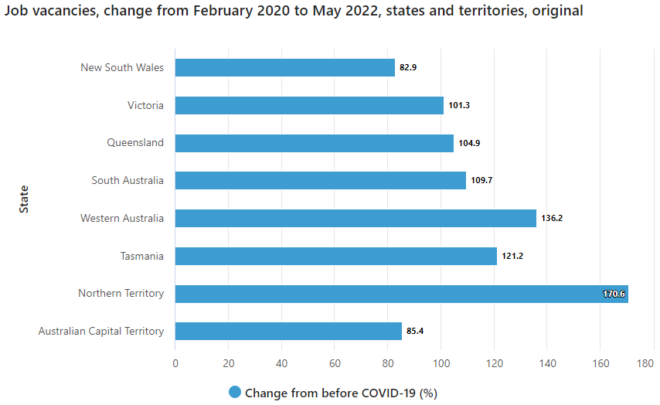 Finally, the biggest increase in job vacancies are in areas most impacted by the reduction in migrants (e.g. hospitality and tourism):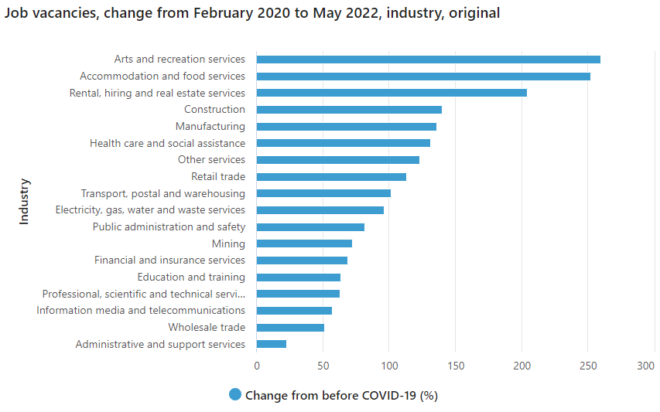 Commenting on the results, Bjorn Jarvis, head of Labour Statistics at the ABS, noted:
"The number of job vacancies rose by 14 per cent over the three months to May 2022, to almost half a million jobs. This reflected increasing demand for workers, particularly in customer facing roles, with businesses continuing to face disruptions to their operations, as well as ongoing labour shortages."

"A quarter of businesses reported having at least one vacancy in May 2022. This rate was more than double the pre-pandemic level in February 2020 (11 per cent), which highlights the extent to which businesses are finding it more difficult to find staff".

"The large growth in vacancies through the pandemic has coincided with a decline in the number of unemployed people. As a result, there was almost the same number of unemployed people and vacant jobs in May 2022 (1.1 unemployed people per vacant job), compared with three times as many people before the start of the pandemic (3.1)."
The collapse in immigration continues to deliver the best labour market in generations.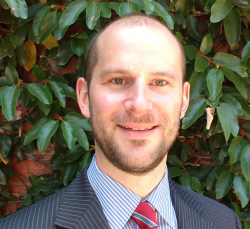 Latest posts by Unconventional Economist
(see all)