Barclays with the note:
The final print of the June University of Michigan measure revised five- to ten-year inflation expectations down to 3.1%, from 3.3% in the preliminary print. The softer long-term expectation may give the FOMC some comfort, though additional readings and July CPI will be key to watch for more stable signs.

The University of Michigan's consumer sentiment index decreased 8.4% m/m, to 50.0, in the final estimate for June, following a sharp decline in May. Compared with the preliminary print, the headline number was revised lower by 0.2pp. Both consumers' expectations and the
assessment of current economic conditions declined, keeping the index in very weak territory, with current conditions decreasing 9.5pp, to 53.8, and expectations sliding 7.7pp, to 47.5.

The press release noted that "inflation continued to be of paramount concern to consumers," and all income brackets showed worsening sentiment. Sentiment about current financial situations compared with one year ago soured as opinions based on the debt-to-asset ratio continued to deteriorate. For views on purchasing conditions, all three surveyed subcategories turned lower, with large durables down because of economic uncertainty, vehicles lower on price-related concerns, and home buying suffering from high home prices and rising mortgage rates, consistent with weaknesses seen in the relevant data releases. Consumers' expectations for near-term home prices slid further after changing course since April.

Survey measures showed a decrease in expected inflation relative to June's preliminary print, which was released before the June FOMC meeting. The median measure of expected inflation over the next 12 months was revised lower by 0.1pp, to 5.3% y/y, while the measure in 5-10 years was lower by 0.2pp, to 3.1% y/y. The downward revision in longer-term inflation expectations from the preliminary report may give the FOMC some comfort with respect to concerns about losing control of longer-term inflation expectations and reduce the likelihood of another 75bp hike in July. That said, FOMC policy will be very sensitive to developments in longer-term inflation expectations, as well as data on inflation, and we will be watching future readings and July CPI for more stable signals. Although it is possible that longer-term inflation expectations declined as a result of the FOMC's 75bp hike and communications at its June meeting, influences from sampling variation and intra-month price fluctuations such as the gasoline price drop during June could also be the cause.
At a minimum, the issue of oil must be dealt with if consumer inflation expectations are to fall:
Michael Pond, the top inflation strategist at Barclays Plc in New York, says the Fed's outlook could work out.

He points to falling freight rates and well-stocked retail inventories as signs that "supply-chain constraints are starting to ease up."

"In our base-case forecast, we do have quite a bit of disinflation as we get into next year," Pond says. "But there is still significant uncertainty."

Add something else to that list: Fed officials worry rolling price shocks –most recently to food and energy after Russia's invasion of Ukraine — could dislodge public expectations about trend prices going forward.

Survey measures of such expectations for future inflation, for example, are notoriously correlated to the level of gas prices today.
If oil (or petrol prices which are being sent crazy by supply-side frictions blowing out the crack spread) rallies with risk assets then how can the Fed ease up on the tightening that is crashing risk assets?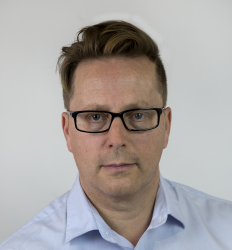 Latest posts by Houses and Holes
(see all)