The ABC is carrying the story of the latest verbal missile thrown at Australia from the Solomons:
The Solomon Islands Prime Minister has launched a tirade in parliament, suggesting Australia and its allies are deliberately trying to undermine his government, criticising the Western response to Russia's invasion and praising China's treatment of Christians.

Manasseh Sogavare has also ratcheted up his criticism of civil society groups in Solomon Islands, suggesting that they are being manipulated by foreign countries and declaring they have "fallen prey to the Western world".

The Prime Minister's furious denunciation of the West — which was delivered to the parliament of Solomon Islands on Tuesday — has consolidated fears in Canberra about the trajectory of Mr Sogavare's government, with one official telling the ABC the leader is becoming increasingly autocratic and hostile to Australia after signing a security pact with China.

Civil society groups in Solomon Islands have criticised the security pact, and say they are concerned by the prospect of Chinese troops or police entering Solomon Islands to suppress future protests.

But Mr Sogavare told parliament those activists were "racists" and "bigots" deeply hostile to China who were being manipulated by "foreign masters".

"What we are concerned with … is the glaring hypocrisy which bleeds through the strategies employed by some of our partners, working with some of their agents on the ground, to give the government a hard time for non-justifiable reasons," he said.

Mr Sogavare also appeared to mock Deputy Prime Minister Barnaby Joyce, who referred to Solomon Islands as a "little Cuba" after news of the draft security treaty broke.

That seemed to be a reference to the Cuban Missile Crisis in 1962, when the United States put up a naval blockade to prevent the Soviet Union from building nuclear missile silos in Cuba, close to US shores.

Mr Sogavare said the USSR was "not the aggressor" during the 1962 crisis and drew a comparison to Russia's invasion of Ukraine earlier this year.

"There [are] two sides to every situation we see happening in the world today, including the Ukraine crisis, where the Western world is trying to get every nation to condemn," he said.

"There [are] two sides to every story."

He also defended China, saying there were "no beggars" on the streets of its major cities, unlike in the West.

Some Solomon Islands MPs and civil society groups have criticised the Chinese government's intensifying and repeated crackdowns on Christians under President Xi Jinping.

But Mr Sogavare said the faith was "thriving" in China because believers followed the rules set by government.

"I don't know where these people are coming from, but talking about Christian values … there are more than 120 million real practising Christians in China. Our own churches? 500,000. Half a million," he said.

"This is more serious practising Christians in China than the entire population of the Pacific Island nations including Australia and New Zealand put together. Yes, there are rules. There are restrictions."

"But Christianity is thriving because they obey the authorities."

Mr Sogavare also seemed to latch onto a piece written by an Australian analyst which suggested that the federal government might need to launch an invasion of Solomon Islands if China moved to set up a military base in the country.

No government figure in Australia has publicly raised the prospect of invasion.

Prime Minister Scott Morrison has described a Chinese military base as a "red line" for Australia and the United States. However, he declined to lay out exactly what he meant by that when pressed by journalists.

Mr Sogavare seemed to suggest that option was being contemplated in Australia, saying Solomon Islands had received a "touching warning of military intervention".

"In other words, we are threatened with invasion. Now that's serious," he said.

A spokesperson for the Foreign Minister Marise Payne responded to Mr Sogavare's attack by saying Australia was "deeply committed" to the Pacific.

"We respond in times of need, whether that is to natural disasters, economic and health shocks from the COVID-19 pandemic, or to civil unrest of the kind that took place in Solomon Islands late last year," they said.

"We support our Pacific family and always will."
Well, that'll help.
As repeatedly warned, if a Chinese military presence is allowed to develop in the Pacific, then microstates will begin a political transformation from democracies to autocratic satraps that reflect the system of their political patronage.
This is not remotely controversial. Since WWII, it is precisely what has occurred under US hegemony.  Change the hegemon and we will see little Xi's popping up everywhere.
The playbook for tyranny is so well understood that there's a Netflix series about it. Demonise a foreigner. Persecute civil society. Militarise the state. Voila! A little China.
The specter of something awful is rising. As the Sogavarre regime ramps its rhetoric, it has three goals:
To damage the Morrison Government during an election campaign for revenge and squeeze money out of Labor afterward.
To paralyse Australians hung up on post-colonial sentiments. That's working a treat.
To inflame domestic tensions against Australian security forces on the ground. If that works then the Sogavarre regime will seek to substitute the Australian deployment of police with its own private army of Chinese paramilitaries. Overnight, the Solomons will be an autocracy and Beijing will be the "primary security partner of choice".
This is the soft power reason why the deployment of the Chinese military in the Pacific IS Australia's "red line".
The hard power reason was summed up by Mick Ryan, a retired major general who served in the ADF for more than 35 years:
The Solomon Islands, as a 2016 Sydney Morning Herald story highlights, sits astride very important shipping lanes from the Australian east coast. Australia derives massive incomes from exports such as coal and natural gas, among other commodities, which are shipped from our east coast ports to points further north. The ability to monitor and potentially interdict this shipping by naval and airborne assets out of the Solomon Islands would pose a significant threat to our security and prosperity.

Sitting off the coast of eastern Australia, Chinese intelligence gathering facilities will monitor all military bases on the east coast, as well as the movements of aircraft and naval vessels. This massively simplifies the Chinese capacity to interfere with even day to day training and complicates Australian efforts to achieve even a modicum of operational security about our more sensitive military capabilities.

It gets worse. Much of Australia's connectivity with the world passes through undersea telecommunications cables. Some of the most important ones, such as the Australia-Japan cable, Hawiaki Nui cable to Hawaii, and the Japan-Guam-Australia South cable pass through the waters of the Solomon Islands. Any Chinese base in the Solomon Island makes it more likely the Chinese will seek to interfere with these cables. The Chinese, observing how the Ukrainians have leveraged their terrestrial communications to influence global opinion, are certain to target these important submarine cables in the future.
This is gunboat diplomacy. Winning the war without firing a shot by creating a fait accompli.
A Chinese military presence in the Pacific must be stopped before it starts. It is not good enough to invest, persuade or counterbalance against it. Once it is loose in the region, then it will grow like cancer until one day in the not too distant Australia will wake in fright to find a Chinese aircraft carrier parked off Bateman's Bay and its democracy gone.
Whatever it takes and niceties are a long second.
Australians get it:
The Chinese security pact with Solomon Islands has sparked widespread concern among voters about the prospect of a military base on the islands, leading 72 per cent of voters to say they are concerned or very concerned about the agreement.

Only 21 per cent said they were unconcerned about the regional deal when asked in an exclusive survey conducted by research company Resolve Strategic for The Sydney Morning Herald and The Age.
Does the self-censoring ABC?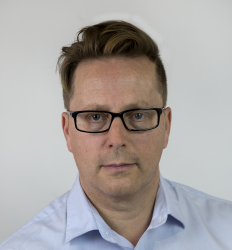 Latest posts by Houses and Holes
(see all)