POTUS has his head up his ass:
President Joe Biden has said the US would intervene militarily if China were to invade Taiwan, in one of the most forceful and overt statements in support of Taiwan in decades.

Mr Biden made the comment on Monday during his first visit to Japan since taking office, and as Japanese Prime Minister Fumio Kishida looked on.

He said the burden to protect the self-ruled island was "even stronger" after Russia's invasion of Ukraine.

When asked by a reporter in Tokyo if the United States would defend Taiwan if it were attacked by China, the President answered: "Yes."

"That's the commitment we made," he said.

"We agree with a one-China policy. We've signed on to it and all the intended agreements made from there.

"But the idea that, that it can be taken by force, just taken by force, is just not, is just not appropriate."

He added that it was his expectation that such an event would not happen or be attempted.

He said it would "dislocate the entire region and be another action similar to what happened in Ukraine".

Mr Biden's comment appeared to be a departure from existing US policy of so-called strategic ambiguity on Taiwan.

One of the few areas Joe Biden and Xi Jinping agree on is that letting relations deteriorate further would be a mistake of historic proportions, writes Kathryn Diss.

However, a White House official was quick to say after Mr Biden made the remarks that there had been no change in US policy toward Taiwan.

"As the President said, our policy has not changed," said the White House official, who declined to be named.

"He reiterated our One China Policy and our commitment to peace and stability across the Taiwan Strait.

"He also reiterated our commitment under the Taiwan Relations Act to provide Taiwan with the military means to defend itself."
Throwing a bit of doddering memory loss into the mix is probably no bad thing to keep Bejing on its toes.
But we should not be readying any defence of Taiwan other than helping it build its own defences. If we add to that the same sanctions regime deployed for Russia, any invasion would annihilate the Chinese economy and make the cost of invasion so enormous that the only reason to do it would be if the CCP saw its end coming anyway.
In that case, either way, the invasion would spell the end, not the beginning, of Chinese hegemonic ambitions for the region and globe.
Where this calculus is less clear is in our own backyard. Beijing is pushing further into its ring-fencing of ANZUS:
China is intensifying its drive for influence in the Pacific by negotiating security deals with two additional island nations following a pact with the Solomon Islands, according to officials in the US and allied countries.

Beijing's talks with Kiribati, a Pacific island nation 3,000km from Hawaii where US Indo-Pacific Command is based, are the most advanced, the officials said.

"They are in talks with Kiribati and at least one more Pacific island country over an agreement that would cover much of the same ground as that with Solomon Islands," said an intelligence official from a US ally.
Interestingly, the story broke on Saturday at the FT but did not reach the MSM here until today. Make of that what you will.
Foreign Minister Penny Wong sounds about as effective as wet lettuce:
Australia's new foreign affairs minister, Penny Wong, will seek to improve relations with Pacific island countries, flagging an early visit to the region and promising to be "a generous, respectful and reliable" partner.

…Shortly after being sworn in as foreign affairs minister in Canberra on Monday, Wong recorded a video message addressed to Pacific island leaders.

In it, she said the new Australian government "knows that nothing is more central to the security and wellbeing of the Pacific than climate change".

,,,"We have heard the Pacific and we will act – standing shoulder to shoulder with the Pacific as we address the climate crisis," Wong said in the video.

Wong said she has become foreign minister "at a time when our region faces unprecedented challenges – but we will face these challenges together".

"I look forward to visiting the Pacific soon, but the first thing I wanted to do after being sworn in is to share a few thoughts with our Pacific family," she said.

"We want to help build a stronger Pacific family. That is why we will do more. But we will also do it better."
So then, what is Albo's red line in the Pacific? Kiribati is about halfway between Australia and Hawaii. Any Chinese military base there would be another blocking move for ANZUS: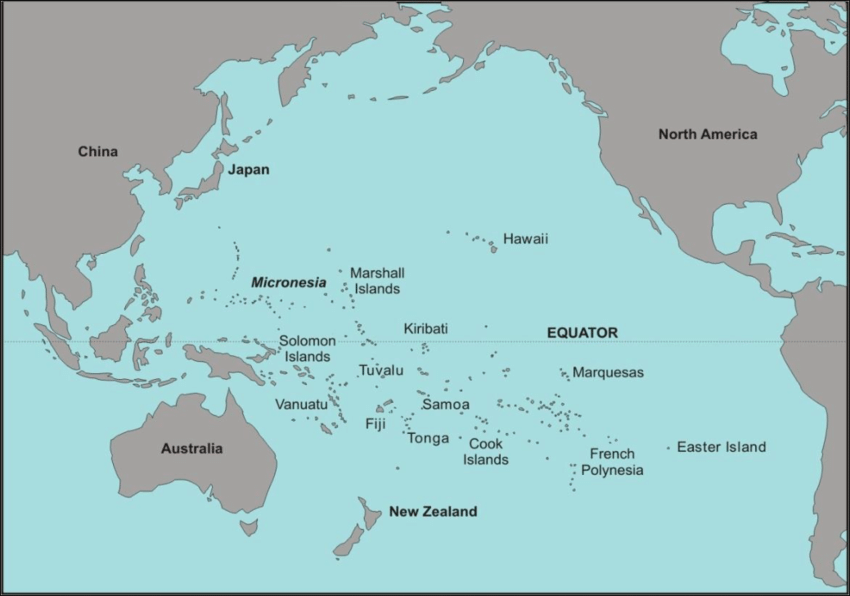 We appear to be headed towards a theatre of strategic competition in which deals and military installations seek to build and counter influence. That is, instead of actually doing something.
We should have reacted more forcefully against the Solomons – killed a chicken to scare the monkeys as it were – and these deals would not be happening.
But former PM Morrison sat on the knowledge for either months instead.
And while it surrounds Australia with plans for force projection, the well-practiced two faces of Bejing reach out the hand of "friendship":
China's Premier Li Keqiang has congratulated Prime Minister Anthony Albanese on his election victory and says Beijing is willing to work with the new Labor government.

Mr Li sent Mr Albanese a congratulatory message on Monday, ending a two-year freeze on high-level communications between the two countries.

"The Chinese side is ready to work with the Australian side to review the past, look into the future and uphold the principle of mutual respect and mutual benefit, so as to promote the sound and steady growth of their comprehensive strategic partnership," Mr Li said, according to state news agency Xinhua.

Mr Li said it was in the interests of both countries to have "sound and stable relations".
I'd suggest a reply along the lines of "fuck off out of the Pacific then we'll talk."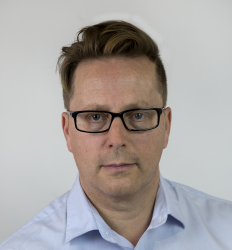 Latest posts by Houses and Holes
(see all)