Goldman with the note. The more we rally here the more this tightening is undone. Moreover, US growth needs to fall below potential if inflation is to fall. I am no inflationista but still think more will be required in the US.
Our US Financial Conditions Index (FCI) has tightened by 80bp since Fed officials forecasted 2.8% growth for 2022 (Q4/Q4) in the March Summary of Economic Projections (SEP). How large a growth downgrade should we expect from the Fed if the recent FCI tightening is sustained?

Historically, we find that a 100bp FCI tightening leads to a 0.7pp downgrade in year-ahead SEP growth forecasts. Combined with the 2.7% year-ahead growth forecast in the March SEP, this suggests that the recent FCI tightening alone would push the June SEP year-ahead forecast down to roughly 2% and thus much closer to potential.

Alongside the much lower than expected Q1 GDP print and the negative turn ingrowth news so far this year, our analysis points to significant downgrades to Fed growth forecasts in June.
Especially so since the Ukraine war keeps putting pressure on oil prices. JPM:
The national average US retail gasoline price topped $4.50 a gallon today for the first time. That's up about50 cents from a month ago, and a massive jump from $3.04 per gallon on the same day in 2021. With expectations of strong driving demand—traditionally, the US summer driving season starts on Memorial Day, which lands this year on May 30, and lasts until Labor Day in early September—US retail price could surge another 37% by August to a $6.20/gal national average.

As peak US summer driving season begins, diesel is taking a back seat to gasoline. Toward the end of April, as the May NYMEX diesel contract climbed into expiry, US diesel prices peaked at a $1.63/gal premium to US gasoline, the highest diesel premium ever. Over the following two weeks, US gasoline prices climbed to close that gap and today gasoline is trading at a 15 cents per gallon premium to diesel (Exhibit 1). Typically, refiners produce more gasoline ahead of the summer road-trip season, building up inventories. But this year, since mid-April, US gasoline inventories have fallen counter seasonally and today sit at the lowest seasonal levels since 2019. Gasoline balances on the East Coast have been even tighter, drawing to their lowest levels since 2011(Exhibit 2).

A major driver in these counter-seasonal draws in gasoline is higher-than-normal exports. Preliminary EIA data suggest that gasoline exports, mostly to Mexico and the rest of Latin America, are averaging about 0.9 mbd since March, about 100 kbd above seasonal norms and nearly 300 kbd above summer rates. If exports persist at this elevated pace and refinery runs—already near the top of the range for reasonable utilization rates—fall within our expectations, gasoline inventories could continue to draw to levels well below 2008 lows and retail gasoline prices could climb to $6/gal or even higher.

We expect US refinery runs to peak at 16.8 mbd in August, which, with an average gasoline yield of 49%, means that US refiners will produce about 8.2 mbd of gasoline. Assuming gasoline imports of 0.7 mbd and 10% ethanol blending, we expect total finished motor gasoline supply to average 9.9 mbd. If exports continue just below current levels—about 0.8 mbd—that leaves the US with just 9.1 mbd of gasoline supply available for consumption at peak demand this summer.

Because we expect US gasoline demand to average 9.7 mbd in August, the result is an average draw of 0.6 mbd from gasoline inventories in August, about 200 kbd tighter than normal. Holding those assumptions on refinery yields and flows for gasoline from today through August, total US gasoline inventories could fall below 160 mb by the end of August, the lowest inventory level since the 1950s. Regression analysis on the relationship between gasoline inventory changes and NYMEX gasoline prices suggests that a drop of about 60 mb in gasoline stocks between now and August would result in a 37% increase in prices which translates to a $6.20/gal average US retail price.

While it is highly unlikely that exports persist at these levels in this price environment—continued draws would likely drive US gasoline prices high enough to discourage any exports—dropping exports down to seasonally-normal levels only slows the pace of draws. Already-low diesel inventories will keep refiners from pushing gasoline yields too much higher than seasonal norms and the chance of unexpected outages skews supply risk for both gasoline and diesel to the downside. Even if exports do drop off—and we think they will—US gasoline inventories could end driving season at or below levels we haven't seen in a decade. Unless refiners shift yields toward gasoline and cut exports immediately to rebuild stocks before the driving season picks up, US consumers should not expect much in the way of relief in prices at the pump until the end of the year. Even though Brazil has pushed its refinery runs to eight-year highs so far in 2022, Latin America will likely remain short gasoline supply through North American driving season and US gasoline prices will need to stay high to keep more barrels from flowing south to Mexico.

The risk to these low inventory scenarios is that refiners could react soon, pushing both runs and yields higher as they exit turnaround season over the next month (Exhibit 3). We saw early summer builds in gasoline stocks as recently as 2019, the last time gasoline stocks fell to these levels in April and May, and last year. And, as gasoline prices remain high, demand may continue to come in below our expectations (Exhibit 4). Gasoline demand has been averaging about 500 kbd lower than our original expectations since the start of the year and, while we have adjusted for that price-driven slowing in demand growth, demand could again come in below our expectations this summer. Pent-up COVID demand could still provide a tailwind to US gasoline consumption this summer, however. In its Summer Travel Survey, GasBuddy discovered that, in spite of much higher prices, more American are planning to travel this summer than in 2021.
The Fed needs to break oil or oil will break the economy anyway and render the Fed useless.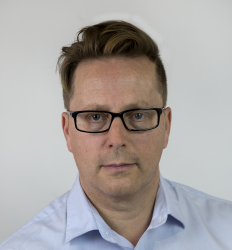 Latest posts by Houses and Holes
(see all)