China is furiously pulling the macro levers but all the wrong ones. It is certainly going to recover as lockdowns ease but not very powerfully and another shock is just starting.
Here's a sample of what it is doing monetarily:
The People's Bank of China (PBOC) on Monday held a meeting with 24 major financial institutions, calling for stronger support for the real economy to tackle growing downward pressure, according to a statement released by the central bank on Tuesday.

Negative domestic and external factors that have exceeded expectations and downward pressure on the economy has intensified, the central bank said."Major financial institutions need to shoulder their responsibilities, make use of all resources to effectively connect with credit demand and strengthen policy transmission."

Financial institutions should fully utilize policy tools to facilitate high-quality economic development with appropriate credit growth and new loans should focus on key regions and sectors, such as micro and small companies, green development, scientific and technological innovation, energy supply, water conservation and infrastructure, it said.

They should also implement the authority's real estate policy and maintain steady growth of real estate loans, said the central bank.

It also noted that financial institutions should accept requests for deferred repayments by micro and small companies, individual businesses, truck drivers, and consumer loan borrowers, said the PBOC.
Which sounds great until you realise that the problem is not credit supply, it credit demand. More fundamentally, it is credit distribution not price. Nobody in their right mind is going to borrow to buy new property while developers go bust hand-over-fist. This is a basic counter-party risk that will not end until the prudential three red lines policy killing developers is scrapped. Which Xi can't without looking like a complete tosspot.
Here is a sample of what China is doing fiscally:
Fiscal Push

A plan to extend value-added tax rebates to more industries, which will increase tax refunds by over 140 billion yuan ($21 billion) and boost overall tax relief this year to 2.64 trillion yuan from 2.5 trillion yuan originally announced in March
The government will extend a policy allowing small businesses and companies in five Covid-stricken industries to defer payments on some social insurance programs until the end of the year. The policy will also be expanded to cover more struggling industries, resulting in 320 billion yuan worth of deferred payments in 2022
The government will expand a previously announced cash subsidy so more struggling companies can retain their employees. The program will apply to all firms participating in an official unemployment insurance program that are having difficulties, instead of just the small businesses covered previously
A pledge to provide incentives such as subsidizing social insurance contributions for small businesses that hire college graduates
A call on local governments to provide greater support to small businesses, including subsidies for utility expenses and rentals
The government plans to utilize basically all of the funds from this year's local government special bond program by the end of August to support a greater scope of projects, including so-called new infrastructure such as high tech and 5G
A goal to increase the National Financing Guarantee Fund's re-guarantee business by over 1 trillion yuan this year. The program is mainly used to support financing of small and agricultural businesses

Financial Support

The central bank will double the scale of an existing tool that provides funds to banks to encourage lending to small businesses
A pledge to support banks to defer principal and interest payments within this year on small business loans and truckers' car loans, as well as mortgages and consumer loans for individuals experiencing temporary difficulties
A call to defer principal and interest payments on 90 billion yuan worth of commercial truck loans extended by central government-owned carmakers
A promise to cut the payment period of commercial acceptance bills to six months from one year, which would spur the big firms that issue such bills to pay their suppliers sooner
A pledge to encourage overseas listings for internet platform companies, in accordance with laws and regulations

Supply Chains

A pledge to fine-tune policies to help companies resume production and improve services for companies included on "white lists," which allow firms to operate during Covid outbreaks
A promise to keep freight logistics smooth, remove restrictions on the movement of trucks in regions deemed at low-risk of Covid outbreaks, and scrap all unreasonable fees and requirements, such as height limits
Drivers of passenger and cargo vehicles will be able to have free access to Covid testing when traveling to other regions
The amount of emergency loans to airlines will be increased by 150 billion yuan and the industry will be supported to issue bonds of 200 billion yuan
A plan to increase domestic and international passenger flights in an orderly manner, and roll out measures to facilitate the travel of foreign companies' employees
Note that it is all supply-side and China's problem is demand shortage.
COVID is not going away, either:
Shanghai's slow and bumpy reopening continues, Beijing is intensifying epidemic control after Sun Chunlan's guidance, and Tianjin and Xi'an have announced they will test all their residents starting March 25.

Caixin – Beijing Vows to Stamp Out Covid, Transfers Nearly 2,000 People to Neighboring City for Isolation

Chinese Vice Premier Sun Chunlan has urged authorities in Beijing to take more "thorough" measures to stop the spread of Covid-19 in the community, moving faster to transfer and isolate infected people and their close contacts as an outbreak has dragged on for a month…

Sun's remarks are a sign that Beijing may further tighten Covid curbs, though the current stringent measures — regular mass testing, centralized quarantine and work-from-home orders — have affected millions of local residents.

Beijing requires more frequent nucleic acid testing for people in high mobility positions – Global Times

The Global Times learned that many residential communities in Chaoyang and Fengtai districts had enhanced management measures, for example, banning delivery couriers and house cleaners from entering and requiring residents to show entry-exit certificates, green health codes and negative nucleic acid testing results within 48 hours when entering the community.

Beijing reports 23 new local COVID-19 infections-Xinhua

More than 15.2 million samples were collected during a citywide nucleic acid testing in Beijing on Monday, in which four tubes of mixed sampling for COVID-19 that were collected in districts of Xicheng, Fengtai and Shijingshan were found positive, Wang Xiao'e, an official with the Beijing municipal health commission, told a press briefing on Tuesday

北京新增35例感染者 公开招募核酸采样志愿者_财新网_财新网

Beijing is recruiting more people to volunteer as Covid PCR testers

Shanghai keeps millions under lockdown, even as community infection remains zero amid daily swings in new Covid-19 cases | South China Morning Post

"We must be on alert, since we are still treading on thin ice" in our fight against the virus, the Communist Party's Shanghai committee said after a meeting of the city's top cadres on Monday. "Shanghai is determined to claim a victory over the Covid-19 with stepped up efforts to contain the outbreak."

Shanghai's authorities have set June 1 as the date for officially lifting the city's two-month long lockdown, aiming to restore China's commercial and financial hub to normality by the end of the month.

Shanghai Local Covid Enforcers Keep Lockdowns Going Even as Cases Drop – Bloomberg

Neighborhood committees around the city are imposing strict and arbitrary curbs on movement, including limits on who can leave their apartment blocks and for how long — amid concerns about a rebound in cases. The moves are seeing simmering frustrations boil over as people push for freedoms that top city officials have promised, while local cadres fear repercussions if residents return home with an infection.

Farewell for some, long-awaited break for others – SHINE News

Quite the video of the exodus from Shanghai has it starts to to open

Tianjin to test everyone in the city starting May 25

Xi'an finds 4 cases on May 23, will launch citywide testing

Tesla (TSLA) Quarantining Thousands of Workers to Restore China Production – Bloomberg

Tesla Inc. is isolating thousands of workers in disused factories and an old military camp in China to ensure they're Covid-19 free, part of a large-scale plan by the electric-car maker to ramp up production at its plant in Shanghai as the city emerges from lockdown.

Millions of Chinese face Covid test every two days – The Australian

Starting next week, Henan will be one of the first Chinese provinces to "routinise" tests every two days. The local authorities said that all urban districts must set up enough testing stations to allow anyone to access one within 15 minutes on foot.

Samples will be collected every hour for laboratory analysis and the results will be uploaded within six hours to a centralised anti-pandemic management platform. Anyone who fails to comply with the 48-hour rule will lose their green health code, which is required to access most venues and public transport.

The rules will come into effect in the provincial capital of Zhengzhou, which has a population of 13 million, in the next week

China's bet on homegrown mRNA vaccines holds back nation | AP News

Regulators have not publicly said why they have not acted — the mRNA vaccines are authorized in much of the world and have proven safe and effective in hundreds of millions of people. But a Chinese health official and another person directly involved in the negotiations told The Associated Press that authorities have held back because they want to master the technology in China and not depend on foreign suppliers.

China's Weibo bans Trip.com co-founder James Liang who questioned zero-COVID strategy | Reuters

Last week, Liang authored a piece that was published on the WeChat account of Beijing-based think tank Center for China and Globalization in which he argued that overly cautious epidemic prevention policies could inflict bigger pain on the economy and people's life expectancies than the virus itself. The post was subsequently removed.
Finally, another shock is about to get much worse because of China's reliance upon external demand that is about to fall off the proverbial cliff as the Fed forces US consumers to retrench and excess inventories are destocked:
Excess inventory is now a risk the market cares about… Earnings reports from major retailers raised cyclical concerns among investors last week as they pointed to margin pressure,a struggling low end consumer and excess inventory build. While we think the margin pressure and waning low end consumer demand dynamics have been largely understood by the market, we think the excess inventory element and the associated risk to pricing is less understood and is just now beginning to be reflected in stock prices. This has been a risk we have been flagging for the past several months as the lagging economic data has reflected this development. What's brought this risk to the forefront recently has been corporate dialogue around inventory build during 1Q earnings season—a dynamic that's being reflected in rising inventory/sales growth spreads across S&P industries in 1Q.

 

Our consumer survey shows consumers plan to cut spending due to high prices… We ran a survey of ~2,000 US consumers with the AlphaWise team; it showed that consumers are feeling the effects of the very high level of inflation we have been seeing. We found that 62% of individuals surveyed listed inflation as their number one concern for 2022(up from 56% 3 months ago). More than half of consumers are planning to cut back on spending over the next 6 months due to inflation and an even higher share of lower income consumers are expecting to reduce spending. The majority of these cuts are expected to come from highly discretionary categories including dining out and footwear/apparel.
China is not going to save anybody.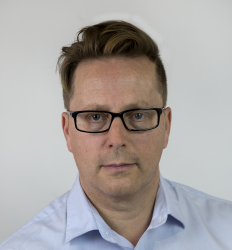 Latest posts by Houses and Holes
(see all)