Over the past few weeks, we've witnessed the business lobby, mainstream media, the IPA and Coalition all hit out at the union's and Labor's call to lift the minimum wage by the Consumer Price Index (CPI), claiming that doing so would stoke inflation and force up interest rates.
At the same time, these groups have been conspicuously silent on the Coalition's legislated Stage 3 tax cuts, which will now lavish $17.7 billion on high income earners in its first year, growing to $37 billion annually by the early 2030s:
Under the stage three cuts, the 37 per cent tax bracket will be abolished, the top 45 per cent bracket will start from $200,000 and the 32.5 per cent rate will be cut to 30 per cent for all incomes between $45,000 and $200,000.

People earning more than $200,000 will get a tax cut worth $9075 a year. The top 10 per cent of income earners will get more than half of the value of the cuts…

The budget office now estimates the cost of the first year of the tax cuts at $17.7 billion. Between 2024-25 and 2031-32, the tax cuts are now estimated to cost the budget $206.6 billion, a blowout of $22.4 billion in a year…

The cost of government debt, now at $886 billion, continues to escalate.
By the time the Stage 3 tax cuts come into effect from mid-2024, the Reserve Bank of Australia (RBA) is tipped to have hiked the cash rate to over 2%.
So while the RBA will have pushed up interest rates to take money out of our hands and cool the economy, the federal government will be working against the RBA by lavishing tens-of-billions of dollars on high income earners. Other things equal, the fiscal hose of the Stage 3 tax cuts will need to be offset by higher interest rates.
Why is the media and business lobby so vocal about inflationary impact of maintaining the real value of the minimum wage, while completely silent on the federal government's fiscally irresponsible Stage 3 tax cuts?
Always follow the money.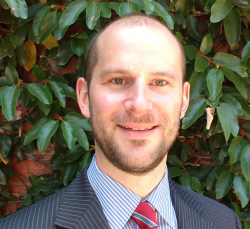 Latest posts by Unconventional Economist
(see all)