Corelogic's 2022 housing affordability report, released last week, showed that aspiring first home buyers are being squeezed hard by surging mortgage payments and rents.
While the proportion of income required to service a mortgage remains below record highs, it has risen substantially over the past year across both the capital cities and regions: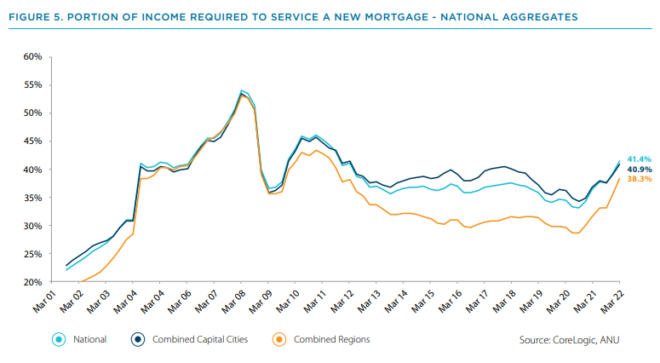 Moreover, the portion of household income required to service new mortgage repayments (41.4% nationally in March 2022) is now above the decade average of 36.5%.
As explained yesterday, Australia is facing the sharpest increase in mortgage repayments on record over the next two years, based on economist and/or market interest rate expectations. This would mean that mortgage repayments as a proportion of household income will soon soar way above the 2008 peak of 54%.
At the same time as mortgage repayments are ballooning, aspiring first home buyers are also suffering soaring rental costs, which makes saving for a deposit more difficult.
According to CoreLogic, the proportion of household income required to service rents rose to 30.6% nationally in the March quarter of 2022, up from 28.5% in the March quarter of 2020. This increase was led by regional Australia where rent servicing rose to a record high 34.0%: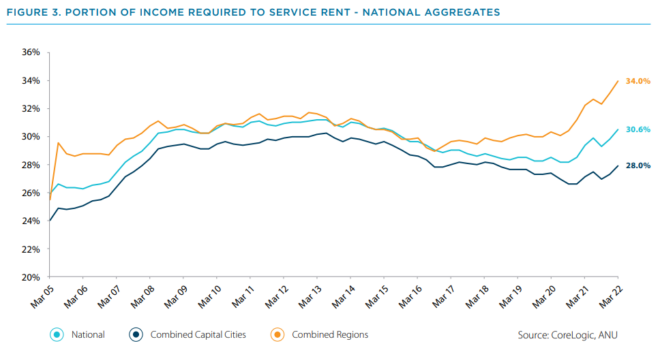 The rent servicing burden is set to rise further given national rental growth reaccelerated to 9.0% in the year to April 2022, and is now running at more than triple wage growth:

The extreme headwinds facing first home buyers helps to explain why both Labor and the Coalition have rolled out new subsidies over the federal election campaign.
But history shows that these types of demand-side policies tend inflate prices, rather than expand home ownership rates, and are self-defeating over the longer-term.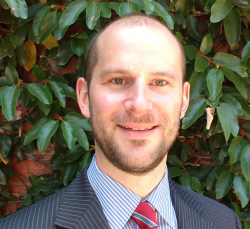 Latest posts by Unconventional Economist
(see all)