The ABS has just released its labour force survey for April, which reported that Australia's unemployment rate has fallen to its lowest level since August 1974 at just 3.9%, with underemployment also falling to its lowest level since 2008 at just 6.1%: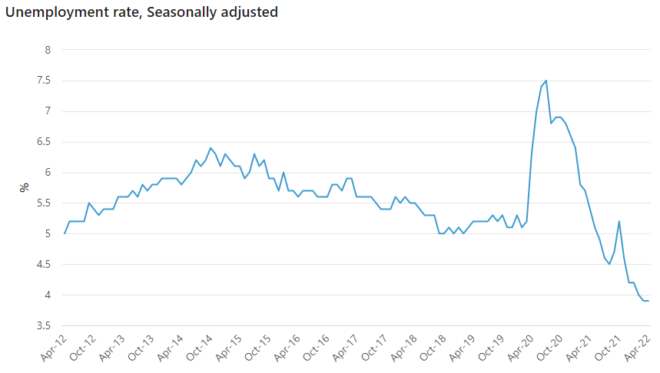 The key movements are shown below:

In particular:
Unemployment rate down slightly to 3.9%.
Participation rate decreased to 66.3%.
Employment increased to 13,401,700.
Employment to population ratio remained at 63.8%.
Underemployment rate decreased to 6.1%.
Monthly hours worked increased by 23 million hours.
The next chart plots the growth in jobs and hours worked: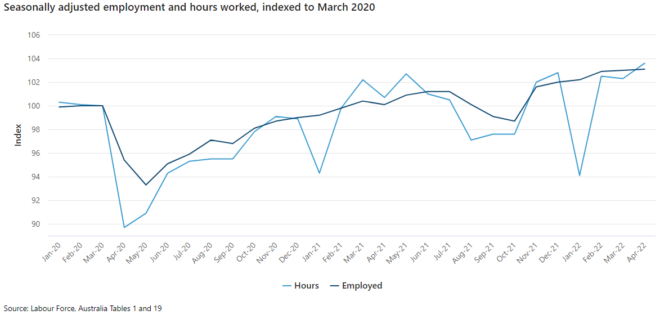 Thank goodness for the collapse in immigration.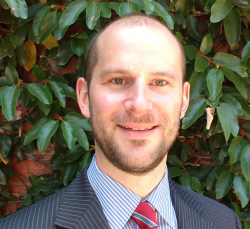 Latest posts by Unconventional Economist
(see all)