There is one reason why the RBA should hike rates today and it has nothing to do with economics and everything to do with politics. It is PM Morrison:
So tomorrow it's not about me, it's not about Mr Albanese, it's not about the Treasurer or the Shadow Treasurer, it's about Australians themselves and the decisions they are making and understanding the pressures on the economy — and who they think is going to be better able to manage those pressures into the future.
The trap is set and the RBA can spring it. If it hikes then Morrison will spend the next three weeks being forced to repeat the line that he doesn't hold the hose when it comes to economic performance. This is fatal on two fronts.
First, he is himself trashing his only pitch to voters about economic management.
Second, he is reinforcing everything that the electorate hates about his failure to take responsibility, which is Labor's front and square election message.
Why should the RBA do this?
Because the country needs to be rid of Scott Morrison and the Colation so that it can reset the policy process to address Pacific islands, decarbonisation, energy security and industrial repair.
These five challenges are an interlinked national interest must-do if we are to buttress the future of libersalism in Australia. None can be fixed without the other and all must be fixed if the Australian way of life is to be protected from the encroachments of north Asian fascism.
Labor has better processes and policies and all fronts, and a big injection of independents should help drive it to deeper change over time
So, in a very real sense, by hiking interest rates today, the RBA will be protecting the economic system over which it presides.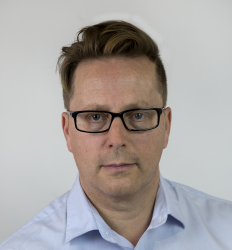 Latest posts by Houses and Holes
(see all)