Waiting for a Chinese rebound is like waiting for Godot these days. It ain't coming.
Things are certainly going to improve from today's deep recession. Morgan Stanley (though be aware that it loves a good China kowtow):
China's supply chain pressures have peaked: About three weeks have passed since our initial report on the impact to China's supply chains from its strict covid management approach. Since then, cities have been relaxing restrictions,albeit at a gradual pace and Shanghai looks set to exit lockdowns from early June. Most of the high frequency indicators on traffic congestion, truck freight traffic, waiting times at ports and container volumes have been improving in early May. This suggests that the worst of the supply chain pressures is behind us, though the pace of improvement in the next 2-3 weeks will likely still be relatively gradual.

Regular testing replaces mass testing: Vaccination rates, while pickingup, likely remain too low for the elderly population (at 62% for a third dose) to give policymakers the comfort to reopen the economy and transition to living with covid at this stage. Based on the current pace of vaccinations, the timeframe to reach the adequate vaccination rate is in 4Q22. Hence, policy-makers appear to be embarking on the next phase in their dynamic covid-zero approach by invoking regular testing. More than 20 localities representing slightly over a quarter of the population are adopting this approach. Individuals are required to present a negative test (valid for 48 or 72hours) to enter public venues.

Supply chains to normalize first…: Supply disruptions are starting to ease in May after having peaked in April. The planned reopening of Shanghai will help ease those disruptions further,as Shanghai is home to China's second largest port. In Shenzhen,activity has bounced back relatively strongly given the quick control of covid but we think that the pace of improvement in other areas will likely be more subdued in the initial stages of reopening,given that the outbreak was bigger. In our view, regular testing will complement the closed-loop systems by providing early detection and avoiding city-wide lockdowns.

…followed by demand later in the year: Capacity constraints on confined places like movie theaters and dining in are likely to remain in place,even with the regular testing approach. Hence, the initial recovery in demand will likely be more gradual. We think the demand recovery will be more back-loaded after a transition to living with Covid has been made in 4Q22. The risks to the outlook are that a renewed wave of infections lead to extended city-wide lockdowns or that the transition to living with Covid stance is delayed.
There'll be the ongoing game of "whack-a-mole" for outbreaks to continually slow things down until they can roll out mRNA vaccines. There's not much point in shooting people up with Sinopharm draino.
Yet this pales into insignificance longer term. The real shock to Chinese growth is not COVID it is the property market and it is structural:
A number of Chinese cities, including the four top-tier ones, have moved to lower home mortgage rates after the central bank reduced benchmark lending rate last Friday to support the property market and boost the sluggish economy.

Most banks in the capital city of Beijing have lowered the mortgage rate for first-time home buyers to as low as 5% from 5.15%, while the rate for second-home buyers has been lowered to as low as 5.5% from 5.65%, first reported by mainland news outlets Cailianshe and confirmed by multiple local banking sources.

Lenders in the financial and commercial hub of Shanghai have mostly lowered home mortgage rate for first-time home buyers by 15 basis points to 4.8% from 4.95%, while the rate for second-home buyers has been cut to 5.5% from 5.65%, according to the report.

In Shenzhen, most banks' home mortgage rate for first-time home buyers have been lowered to 4.75% on May 20, compared to previous 4.9%, while the rates for second-home buyers are mostly 5.05%, according to state-backed Securities Times.

In Guangzhou, the Big Four state-owned banks have lowered home mortgage rates for first-time home buyers to as low as 4.65% from previous 4.8%, according to the report.

The moves came after China cut its five-year benchmark lending rate by the most since the current interest rate mechanism was adopted in 2019 as Beijing seeks to revive the struggling property sector to support the slowing economy.
Is that what they're doing? I don't think so. Or, at least, if they are, they're doing a very bad job of it.
The price of credit is not the problem nor will it fix it. The problem is the distribution of credit, held back by the "three red lines" policy that is destroying developer balance sheets and creating a soup of counter-party risk for buyers:
 
Property will not rebound no matter how cheap credit is if developers are at risk of stealing your deposit. And the longer the three red lines are left in place, the deeper the market consciousness that the old property-stimulus system is gone and rate hikes will have even less impact.
Finally, the external shock is now growing as well:

Making matters even worse, authorities keep throwing stimulus at the wrong target:
China will offer more than 140 billion yuan ($21 billion) in additional tax relief mainly aimed at businesses as it seeks to offset the heavy impact of coronavirus lockdowns on the world's second-largest economy.

The measures include additional tax rebates to companies and cuts of 60 billion yuan on passenger-car purchase taxes, China National Radio reported — citing a decision from a meeting of China's State Council, a top government body, chaired by Premier Li Keqiang.
A demand shortage is not aided by supply-side tax cuts. Chinese "rebalancing" is also a myth.
You can expect more PBoC rate cuts. Lots more. Not because there's a booming Chinese recovery coming but because there isn't.
The property-driven Chinese growth era is over and a lower CNY is all China has left.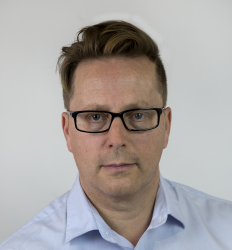 Latest posts by Houses and Holes
(see all)