OMICRON is going precisely nowhere. Sinocism:
Shanghai Says It Has Stopped Community Spread of Covid – Caixin

Shanghai announced Tuesday that it has achieved the goal of no community spread in all of its 16 districts, a key milestone in its over two-month battle with Covid that could embolden authorities to further ease restrictions.

The city hit the milestone three days before the target of Friday. This means all of the city's new cases in the past three days were found among those in centralized quarantine or confined to their homes.

Shanghai's crackdown on rumors about COVID-19 epidemic prevention and control starts to take effect – Global Times

The Shanghai Cyberspace Administration said in a statement on its official WeChat account on Tuesday that the city has been hit by a series of rumors since the outbreak. Public security departments have taken criminal compulsory measures against 25 rumormongers and imposed administrative penalties on 48 others.

上海:徐家汇、外滩、人民广场等多个区域已完成花卉布置_浦江头条_澎湃新闻-The Paper

Thepaper reports that several districts in Shanghai have finished all the Spring landscaping and flower planting work. The city will look nice when it fully reopens, will all this landscaping it would also look nice as a backdrop for a visiting senior official to celebrate Shanghai's "victory"

Beijing seafood market closes temporarily due to coronavirus – Global Times

"As one of the major exchange sites for seafood in Beijing, the closure of Jingshen Seafood Market will affect the operation of the local seafood market," Fan Xubing, president of Beijing Seabridge Marketing, a cold-chain food importer, told the Global Times on Tuesday.

The market didn't give the exact reason for the closure, but Fan said it might be linked to Covid-19 cases caused by imported seafood found in Tianjin Municipality, about 130 kilometers away from Beijing.

Beijing requires merchants at wholesale agricultural markets to take daily COVID-19 tests – Global Times

This follows the recent cluster infections in a market in Yuegezhuang where a total of 50 cases were reported by Monday afternoon.

According to the guidance, people entering wholesale agricultural markets must show a negative test result taken within 24 hours, except for out-of-town freight drivers, who should show negative test results from within 48 hours to get into the markets but must receive antigen tests immediately as they enter and cannot get out of the trucks until the test results come out.

Beijing's COVID control and prevention still intense – China Daily

Beijing has reported four clusters involving a market, a subway renovation project, a bus station and a branch of a logistics company, according to the Beijing Center for Disease Prevention and Control. The clusters had yielded 140 cases as of Monday afternoon.

Facing this complicated situation, especially the cluster involving the bus station, which has led to six confirmed cases, the city's transportation authority decided to strengthen control measures in the city's traffic system.

"Starting on Tuesday, passengers should show their green health codes before boarding buses and entering subway stations around and near the locked-down and controlled zones," Rong Jun, spokesman for the city's transportation commission

Residents and guards suffer on Beijing's zero-Covid front line | Financial Times $$

As the number of people in isolation grows, so has the demand for guards. At Guanghuali, one guard until recently worked as a restaurant chef. Another was a young student keen to make some money while his vocational school was closed. They receive Rmb300 ($44) a day for their 12-hour shifts and sleep in tents pitched on asphalt.

"Almost anybody will do, they just need to be able to bear some suffering," said Li Fei, a recruiter who has sent dozens of guards to quarantine sites around Beijing for the city government. "There are a lot of people out of work right now," said Li. "If they tell us they need 100 people, we can find them in a couple of hours."

Beijing's retail, industry upended by COVID restrictions | Reuters

Retail sales in the city of nearly 22 million people, a key gauge of consumption, shrank 16.05% in April from a year earlier, according to Reuters calculations based on January-April data released by the city's statistics bureau on Tuesday, outpacing the nation's 11.1% contraction.

Worrisome developments in Tianjin and Sichuan:

Covid in China: Shanghai Hits Easing Goal of Three Days Without Community Cases – Bloomberg

Meanwhile in the northern port city of Tianjin, a new outbreak has emerged, likely set off by an infection from a worker at a cold storage facility, state broadcaster CCTV reported, citing local health authorities. The city of nearly 14 million detected 28 infections during a mass testing drive, after an earlier outbreak in January caused disruptions for global carmakers Toyota Motor Corp. and Volkswagen AG.

Over 500 infections in one week: Small county in SW China's Sichuan grapples with Omicron surge – Global Times

Linshui County, under Guang'an city, about 90 kilometers away from neighboring Chongqing, has recently emerged into public eyesight as worries intensified about how such a small county will cope with a highly-contagious Omicron.

Now the county is on the second day of mass nucleic acid testing with some 495,000 samples already collected. Another round will be conducted on Wednesday.

Since May 9, Guang'an has reported a tally of 588 infections, mostly from Linshui County.On Monday alone, Guang'an registered 15 confirmed and 72 asymptomatic cases.

China Detects New Omicron Subvariant Considered More Infectious

The patient, a 27-year-old Chinese man who had been vaccinated, arrived in the southern province of Guangdong on flight KQ880 from Kenya's capital Nairobi, according to a report published Monday by Chinese Center for Disease Control and Prevention (China CDC).
Lockdowns may swing from city to city but until they roll out mRNA they will not end.
Meanwhile, the property bust is metastasising into a classic debt-deflation with Chinese characteristics. The counter-party risk in failing developers means nobody wants to buy a new property. This, of course, means no recovery is possible for the developers. Rinse and repeat:

The two headwinds combined are clogging the transmission of fiscal and monetary easing with no end in sight.
Fiscal revenue is being smashed by the recession inhibiting spending. Goldman:
On-budget fiscal revenue growth plunged in April from March, due mainly tolarge-scale VAT rebates and escalated Covid restrictions. Fiscal expenditure growth also dropped, albeit by a lesser degree, pointing to a tug of war between Covid restrictions and frontloaded policy stimulus. Year-on-year contraction in government revenue from the property sector became much sharper in April versus March, weighed on by the slump in both land sales revenue and property-related tax revenue. Our fiscal deficit measures broadly widened in April from March.

Fiscal expenditure growth also dropped to -2.0% yoy in April from +10.4% in March,albeit less sharply than fiscal revenue. Looking at the detail, April's decline in fiscal expenditure growth was mainly led by falling spending on social security and employment, energy saving and environmental protection and agriculture and waterc onservancy. Based on our estimates, year-on-year growth in infrastructure-related fiscal spending fell modestly to +2.4% in April from +8.5% in March.14.

Regarding property-related government revenue, off the budget, growth in land sales revenue slumped to -37.8% yoy in April from -22.9% in March. Meanwhile, on-budget revenue from property-related taxes2contracted by 22.0% yoy in April (vs. a 10.6% yoygain in March). Combining these two items, we estimate growth in government revenue directly from the property sector dropped to -32.9% yoy in April from -14.0% in March, suggesting the property sector is not yet out of the woods amid protracted Covid restrictions, despite incrementally more easing in local housing policies.
The same with monetary policy with the credit impulse still falling and activity to follow:

Ipso facto, CNY is not done falling. The excellent Ting Lu at Nomura:
The PBoC made net FX purchases of -USD2.7bn in April,a sharp reversal from March's USD3.7bn and turning negative for the first time since August 2021. In other words, the PBoC net withdrew RMB17.6bn from the banking system in April through FX operations after making a net injection of RMB23.2bn in March.

China's interbank system has been flush with liquidity over recent weeks, with the money market rate, DR007, averaging around 1.78% since the start of April. This is well below the PBoC's short-term policy rate – the 7-day OMO reverse repo rate – of 2.1% and allows the PBoC to sell some FX positions to prevent RMB from depreciating too quickly. USD/CNY rose from 6.31 on 1 March to 6.59on 29 April and then to 6.80 on 16 May.

On 25 April, the PBoC cut the reserve requirement ratio (RRR)for FX deposits by 1pp to signal its intent to prevent rapid depreciation of the yuan. We expect the PBoC to cut the RRRon FX deposits by another 1pp to 7.0% before end-2022.

Given the still-stringent Covid lockdowns, worsening economic outlook and slumping exports, which have been the largest driver of economic growth over the past two years, we expect the PBoC to sell FX, or at least hold off from purchasing FX, over coming months.
The PBOC is not trying to prevent CNY falls. It is terrified they will turn unruly on capital outflow and dramatically tighten domestic credit.
The Chinese economy is not going to save anybody. It is the problem for, not solution to, Fed tightening.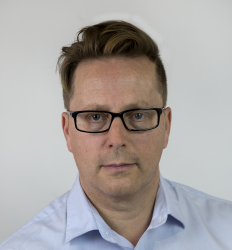 Latest posts by Houses and Holes
(see all)