Friday's coordinated attacks on PM Morrison from Beijing and Honiara said it all. This is a taste of the future if China is allowed to militarise its Pacific Axis.
Whenever Canberra is engaged in any decision of magnitude, the Axis will make its view known in loud and unyielding terms. If it is an issue of importance to Beijing then it will come with military exercises off the Australian coast to boot.
It would naive to think that this will change Australian decision-making. Over time, it will create a sense of fighting a losing battle. A fait accompli for Chinese power over Australia. It will force Canberra to hedge its bets much more than it does so now and that means ever-increasing Chinese influence domestically and, eventually, fatally weaken ANZUS.
Why now? I suspect that there's an element of revenge in Friday's statements.
Both Beijing and Honiara want their pound of flesh at the personal and institutional levels. Scott Morrison, his government, and the Coalition have humiliated Beijing and Honiara over years and its payback time.
Manasseh Sogavare has a long history of antipathy towards Australian involvement in the Solomons and, in the recent past, that has been led by Coalition Governments, most notably that of John Howard.
As well, he can use Australia bashing as a domestic political wedge to divide his enemies at home.
Finally, there is the policy bullying. The lowly Solomons followed up today by calling the tune on Australian economic policy:
Solomon Islands High Commissioner to Australia Robert Sisilo has urged Australia to broaden the Pacific Labour Mobility scheme to help repair the relationship between Canberra and Honiara.

Mr Sisilo said that China was a rising power and offered new opportunities. But he argued that Honiara was not turning away from Australia, just strengthening its relationship with Beijing.
Likewise, Xi Jinping has been so incensed by the Morrison Government's disordered rhetoric over the years that he has made a series of policy blunders aimed at bullying Australia into line. The trade war, the 14 conditions, the digital attacks, and so on and so forth, have all backfired and succeeded only in hardening Australians' resolve against China.
Bejing cannot endure such an upstart regime, even at the limits of its influence. It must be punished for other countries to see and learn and the Solomons is a terrific tool with which to do it.
On that basis, we can expect more of the same inflammatory rhetoric over the next few weeks and maybe even some kind of military visit by the Chinese to Honiara. A ship from the People's Navy dropping by Guadalcanal a week out from polling day would be all that is needed.
What should we do about it? Never let the base be built. Then this latest feint will become just another extravagant wolf warrior exercise that can be fulsomely ignored.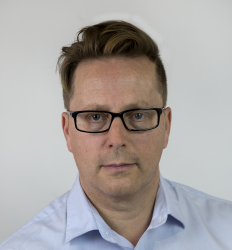 Latest posts by Houses and Holes
(see all)