I realise that everybody is probably sick of reading about the election, but I want to give my brief thoughts.
Scott Morrison has delivered for Labor. Not just by losing the election, but also by surrendering all traditional Liberal values. He has cost the Liberal Party its bedrock support base and has bulldozed the party into electoral oblivion.
Scott Morrison became so poisonous to traditional Liberal voters that he dared not show his face in traditional Liberal heartland. He single handedly turned blue-ribbon Liberal seats 'teal', almost all of whom are moderate Liberals.
The 'broad church' of the Liberal Party has been emptied and now the party will most likely find itself led by the divisive and overly Conservative Peter Dutton, who is the 'last man standing'. This will see the Coalition unelectable until they reform and win back their traditional support base.
All of that said, this election was not a vote of confidence in Labor and leader Anthony Albanese either. Their primary vote of 32.8% is atrocious and likely ranks as the worst in modern history. Labor are uninspiring and were simply the least worst option in the two-party system. People voted for Labor, or placed them higher on preferences, simply because they aren't Scott Morrison and the corrupt Coalition.
The biggest news coming from this election result was the rise of minor parties and independents (i.e. not Labor, Coalition or the Greens). Independents look to have gained an extraordinary 12 seats in the lower house – seven more than the 2019 federal election.
Despite the major's best efforts to neuter minor parties, Aussies have turned to them in large numbers, sick and tired of the Lib/Lab duopoly that basically represents the same vested interests. This single outcome alone has given me a glimmer of hope for Australian democracy.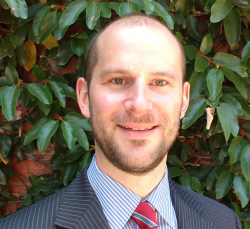 Latest posts by Unconventional Economist
(see all)