Anthony Albanese is upset that Labor was not consulted about AUKUS until 24 hours before it was announced even though the Biden administration demanded bipartisan support given the long horizons for the deal:
Prime Minister Scott Morrison has denied that Australia broke with the Biden Administration when it decided not to consult Labor about its momentous decision to scrap the French submarine program and unveil an ambitious new plan to build nuclear-powered submarines with the UK and the US.

Labor has pounced on reports that the Biden Administration wanted Scott Morrison and his top minister to brief the opposition about the agreement some five months before the AUKUS announcement in September last year. Instead the ALP was only brought into the tent the day before the pact was unveiled.

But this morning Scott Morrison declared that claim was "absolutely false" and suggested that Labor might have leaked information about AUKUS if it was briefed earlier, pointing to a series of meetings between ALP frontbencher Richard Marles and Chinese diplomats.

"[This is] one of the most secure and highly confidential agreements the Australian Government had entered into since ANZUS" he told journalists.

"I find it passing strange that you think that we wouldn't have maintained absolute discretion, as we did with so many [members] of our own cabinet.

"AUKUS is a ground-breaking agreement, the most significant defence security agreement Australia has entered into in over 70 years. And I was not going to risk that on the Labor Party."
Timelines are important in this argument. China handed Australia its 14 conditions to end democracy in November 2020. The list was a total affront to any Australian democrat with blood still in their veins:

One month later, the Australia/China relationship has descended into a slanging match and Chinese propaganda was daily publishing insulting cartoons.
Yet, even as China openly and daily insulted Australia and demanded we give up our freedoms, ALL of Labor blamed the Morrison Government for it:
Anthony Albanese:
"I remember Prime Minister [Kevin] Rudd giving a speech in China, in Mandarin, of course, which was critical of human rights issues, but done so in a way that also was designed to make clear our values but not designed to offend for offence sake," he said.

"And what we were able to do, and the Howard government was able to do as well, is have relationships that built that economic interaction that was very important for us.

"This government seems to have presided over a complete breakdown of relationships."
He said that image was "just beyond the pale".

"It's wrong. I condemn it," he said. "I would hope the rhetoric, the commentary, social media posts, comes to an end."

…"This relationship is far too important to farmers, to manufacturers, to workers, to profits for Victorian companies and therefore prosperity for our state," Mr Andrews said.

"This is not just our biggest customer, but it is all about jobs. We need a good relationship but it has to be a fair and respectful one."
Mark McGowan:
"I just want us to continue to have good, friendly relationships with our long-term trading partners.

"They buy an enormous amount of our products, we buy a much smaller amount of their products.

"It's been a beneficial relationship for both countries and I think we need to make sure we have cool heads and work things out by discussion and not confrontation."
Anastasia Palaszczuk:
"What the mining companies are saying to me is the last thing they want to see are mines closed in Queensland," Ms Palaszczuk said.

"That could have an impact on Queensland jobs.

"It's not just Queensland — it's Western Australia … private companies are saying to us, as heads of government, that they are concerned for local jobs — and we are seeing that across now a whole different variety of sectors, so it is a national issue.

"We have National Cabinet next week, so I'm quite sure it will be raised at National Cabinet."
According to a superb investigative series by Peter Hartcher, just five months later the key moments of AUKUS were unfolding:
In May 2021, the moment came. The director-general of Australia's peak intelligence assessment agency, the Office of National Intelligence, Andrew Shearer, was planning a routine visit to Washington to consult with his US counterparts. He'd been briefed on the nuclear subs project. Would you like me to broach it with the White House, he asked the prime minister? Morrison agreed. Shearer managed to sidestep the Russian roulette of Australia's vaccine rollout with the help of doctors at the Department of Foreign Affairs and Trade.

When the softly spoken Australian spy walked into the West Wing of the White House, his American interlocutors knew only that he wanted to discuss a matter of "the utmost sensitivity". He walked into the ornate, chandeliered office of the National Security Adviser, Jake Sullivan, with only one other person present, Kurt Campbell, one of Sullivan's senior staff and Biden's Indo-Pacific co-ordinator.

Shearer and Campbell had known each other for decades. He explained what Australia wanted. "As China's capability advances, we need to have submarines capable of meeting it. We need to be able to operate without the risk of easy detection by the Chinese," Shearer said, according to the participants.

Shearer told the Americans that the Coalition government had chosen the French diesel-powered option when it expected to be contesting the waters in its near neighbourhood and dealing with low-level threats. But "the security circumstances have changed dramatically and the only way we can remain strategically relevant in highly contested circumstances is if we have the ability to launch cruise missiles over long distances".

My sources didn't put it quite this bluntly, but everyone in the room understood that this was about Australia acquiring the power to pose a direct threat to China's forces and the Chinese mainland.

Sullivan and Campbell immediately were interested. Biden has described the US rivalry with China as "the competition for the 21st century". With this request, Australia was choosing sides emphatically.

Campbell told me afterwards: "What most countries do when grappling with relevance, when risks and costs are enormous, is they just opt out. Australia chose relevance." It was "a bold and important idea".

Shearer emphasised that Australia had no intention of developing a civil nuclear industry or developing nuclear weapons. He said that Canberra was satisfied it could operate the subs while preserving Australia's strong record on nuclear non-proliferation.

Sullivan and Campbell had lots of questions about Australian technological, personnel and financial capacity but the potential killer at this threshold meeting was Australian politics. "We asked lots of questions about politics," said Campbell. "Would this be contentious? Would this hold?"

Bipartisan political commitment, Labor and Liberal, was a prerequisite, the Americans said. "This would be a military marriage. It would have to hold over decades."

President Joe Biden in the State Dining Room of the White House in April last year with (from left) his Secretary of State Antony Blinken, National Security Adviser Jake Sullivan, Treasury Secretary Janet Yellen and Kurt Campbell, coordinator for the Indo-Pacific on the National Security Council.
Shearer's reply was that, though the government hadn't had the conversation with Labor, "public debate about the threat had changed significantly and there was a pretty strong bipartisan agreement with the Left on the security environment in Australia".

At the close of the meeting, Sullivan told Shearer that "this will be looked at very seriously over months, not years, and we'll try to cut through the bureaucracy".

Shearer didn't trust even secure communications channels to tell Morrison about the meeting, only sending him an oblique message that "the proposition had been well-received". But when Shearer returned to Canberra he made clear to Morrison and his other colleagues that the White House had set political bipartisanship as a non-negotiable condition. "If Albo says 'no', the deal will be dead," as Australia's ambassador to Washington, Arthur Sinodinos, put it to colleagues.

The White House trusted Morrison to bring Labor in on the secret and the US made no approaches, formal or otherwise, to test Labor's reaction. Yet the prime minister decided not to brief Labor leader Anthony Albanese for five months. He briefed him on the day before the deal was to be announced in a three-way piece of theatre with Morrison, Prime Minister Johnson and President Biden. It was high stakes on a very tight deadline.
AUKUS was announced on September 15th, 2021, nine months after Labor had blamed the Morrison Government for China threatening to end the democracy rather than join it in condemnation of the document.
Normally, a government of national unity would be the correct protocol to follow in a decision such as AUKUS. But in this, case, PM Morrison can be blamed for keeping Labor out of the loop. It was clearly captured by the great Chinese economic bribe and had completely missed the calamitous implications of the 14 conditions. This spoke to a corporate culture enmeshed with China and willing to break ranks on national security bipartisanship in defence of the status quo.
In fact, it was not until after AUKUS that Labor fully gave up on its China economic fixation. Even today we know that greybeards in the party are still embedded in that architecture, though have clearly been muzzled.
So, there are three upsides to Morrison's AUKUS secrecy:
Given Labor's behavior at the time, it could not be trusted, so the deal got done.
The deal gave Labor a black eye on China that helped wake it from its national security stupor.
It gave Labor a stern lesson in national security bipartisanship.
Doubtless, political calculation played a role in Morrison's quarantining AUKUS from Labor.
Yet doing so has, ironically, made Labor electable.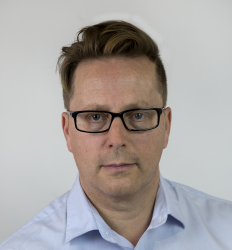 Latest posts by Houses and Holes
(see all)