How did Australia's elite private schools score hundreds of millions of dollars of JobKeeper dollars without ever 'shutting down' and recording giant operating surpluses? From The ABC:
For the first time, the ABC can reveal all 395 non-government schools that reported claiming JobKeeper in 2020 and the amounts they received.

The ABC has also analysed the incomes and surpluses of these schools, which reported accessing $769 million in wage support.

With taxpayers subsidising pay packets, together these schools more than doubled their surplus in 2020 to almost $1 billion…

At least 57 per cent of schools that reported receiving JobKeeper increased their revenue in 2020… 235 of these schools later told the Federal Education Department their incomes had actually increased in 2020 — even without JobKeeper…

"JobKeeper's fatal flaw was that you qualified in an instant, based on a downturn that could have been simply a forecast or temporary," [investment analyst Dean Paatsch] said.

"[And] it never included a clawback mechanism.

"They could easily have afforded to return it"…

Some high-profile institutions that claimed JobKeeper include:

The King's School in Sydney claimed more than $8 million.
Melbourne's Wesley College — which recently renovated its rowing facilities on the Yarra River -—received more than $17 million.
Queensland's The Southport School pocketed almost $5 million in the same year it tripled its surplus.
Canberra Grammar, which doubled its surplus in 2020, took $7 million.
Hobart's The Hutchins School reported almost $4 million in wage subsidies.
South Australia's Sacred Heart College increased its surplus by almost the same amount it received in JobKeeper.
Perth's Hale School tripled its surplus in 2020 after receiving $7 million.
Under the nine years of Coalition Government, private schools saw their funding increase at the expense of public schools. The rorting of JobKeeper merely added to the inequity.
Hopefully the new Labor Government will finally remedy the situation by reinvigorating the reforms outlined in the original 2011 Gonski report.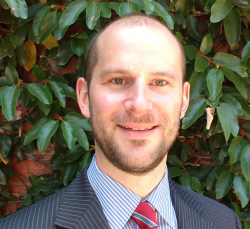 Latest posts by Unconventional Economist
(see all)