PM Scott Morrison cheated in the last debate:
A curious screenshot was sent to Diary at 9.12pm on Wednesday, as the final showdown between Scott Morrison and Anthony Albanese was starting.

The reliable Liberal source claimed it was a list of the debate questions, which had been leaked to the Prime Minister's office earlier that evening.
Or, should I say the PM formerly known as Scott Morrison:
Scott Morrison says he'll seek to empathise with people more, and better explain his motives and decisions, in a last-minute plea for voters to look past their dislike of the prime minister and give him a second chance.
I thought he said, "he knew who he was". I guess he's joined the rest of us in discovering he doesn't like it.
Nothing the PM formerly known as Scott Morrison does has made any difference to the polls. An equally desperate Murdoch press published an unmoved Newspoll early over the weekend:

Bludgertrack is unmoved as well:

I can't see it changing. As I said at the time, the election was over one year ago when the PM formerly known as Scott Morrison was exposed as leading a rape protection racket in the Australian Parliament:

Basically, Australia is a battered wife being asked to forgive and take back an abusive husband.
Because he's changed, don't you know.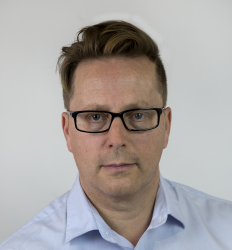 Latest posts by Houses and Holes
(see all)