The situation has gone from bad to worse for Australia's residential building industry.
Following the recent collapses of major Australian construction firms Condev, ABG Group, Probuild and Privium, giant Metricon is now facing a similar fate:
On Wednesday, it was reported that Metricon was in emergency talks with clients after falling into financial strife just days after the sudden death of co-founder Mario Biasin.

Metricon employs approximately 2500 staff, primarily in eastern Australia, where it has a pipeline of roughly 4000 homes under construction.

The company's bosses are expected to meet with major clients including the Victorian Government on Thursday. Metricon is so large that the Daniel Andrews-led government sees it as too big to fail due to the thousands of direct and indirect jobs that rely on the firm.

Company memos seen by the Herald Sun have detailed concerns about cash flow. "It has come to crunch time," one document is said to have stated.
Many smaller builders have also collapsed recently.
Earlier this month, an industry insider warned that these collapses are only the "tip of the iceberg", with factors including rising labour and material costs squeezing margins, especially where customers have signed fixed-price contracts.
Construction insolvency expert Andrew Spring also warned that rising interest rates would add to an already "nightmarish stacked deck of rising material costs, COVID-19 shutdowns, supply problems and labour shortages".
Whereas general manager of commercial and property services at Equifax, Scott Mason, described a hidden crisis in the industry amid a "profitless boom":
"Rising costs, disrupted supply chains and periodic lockdowns have created a profitless boom, with many construction companies committed to projects that are no longer financially viable thanks to major price increases for building materials".
As noted last week, the crisis facing homebuilders has arisen despite near record construction levels courtesy of the HomeBuilder stimulus:
But soaring costs amid the proliferation of fixed-price contracts has meant that 98% of Master Builders Association members are having their profits squeezed or are losing money.
The situation will only get worse as mortgage rates surge over the next year.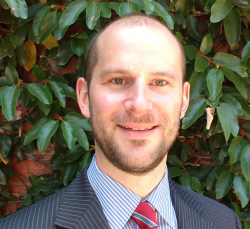 Latest posts by Unconventional Economist
(see all)