Last month I penned an article showing how New Zealand's housing market has swallowed the economy, accounting for a record high share of the nation's gross domestic product (GDP) and household income:
Separate data from Capital Economics also showed that New Zealand's consumer spending growth is especially sensitive to changes in house prices, meaning that if a significant housing correction takes place, it is more likely to plunge the economy into a recession:
A new wellbeing report released by the Treasury shows that New Zealand's house price growth has dwarfed other OECD nations:
However, the wealth benefits of this growth have been captured by older Kiwis, leaving younger generations and other non-home owners much worse off:
The increase in overall wealth driven by the housing boom and other factors has disproportionately benefited older age groups, as shown in Figure 79…

This situation is cause for concern in a context where owner-occupation rates are falling and are lower than the OECD average and where the benefits of home ownership are not equally distributed. Rates of home ownership are higher for Pākehā, for older new Zealanders and for people who are not disabled. The growing gap between owner-occupiers and others thus contributes to a number of inequities between major demographic groups…

Housing affordability is a particular problem for low-income renters, with Aotearoa New Zealand being the worst country in the OECD on one measure. In 2019, over half of renters in the bottom income quintile spent more than 40% of their income on rent…

It is unfortunate then that renters not only face high levels of unaffordability for their rents but are also finding it increasingly difficult to accumulate a sufficient deposit to transition into home ownership. Estimates by CoreLogic suggest that the number of years required to save a house deposit for the average household has nearly doubled in the past decade…

Home ownership has declined steadily since the 1980s, with most of the decline among people under the age of 60, reflecting a steadily increasing age for first home purchase…

The decline has been such that our rates of owner-occupation are now below the OECD average.
Commenting on the launch of the report, Treasury Secretary Carelee McLiesh noted that "since the turn of this century, the gap between [the] wealth of the over 65s and under 35s has more than doubled". This is illustrated in Figure 79 above, with a 65-year-old's wealth now 6.3 times that of a 35-year-old, compared to 4.3 in 2001.
So basically, the massive increase in house and rent prices over decades is locking younger Kiwis out of home ownership.
The upshot is that New Zealand has transformed from an egalitarian society where social and economic success were open to all into a class-based society where 'dynastic wealth' is now the main determinant of one's success.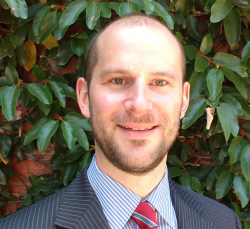 Latest posts by Unconventional Economist
(see all)