The Reserve Bank of New Zealand (RBNZ) last week released its half-yearly Financial Stability Report (FSR), which noted that house prices nationally had already fallen more than 4% since November 2021 after having risen a whopping 48% over the prior two years:
The RBNZ also noted that New Zealand house prices "remain above sustainable levels despite recent declines", and warned that "a sharp correction remains a plausible outcome that would have broad economic implications".
Westpac's latest Home Truths report is especially bearish, tipping a 10% fall in New Zealand house prices this year, followed by a further correction of 5% in 2023. With New Zealand inflation running so hot (nearly 6% annually), this would imply a peak-to-trough fall in real house prices of up to 25%:
House prices have been falling since the end of 2021, and at a fairly rapid pace compared to history (considering that any drop in prices at all is a rare occurrence). Higher mortgage rates, and in particular the sharp rise in fixed-term rates that began around September last year, are having the impact we expected on what buyers are willing to pay for a property…

By February, interest rate markets were also factoring in a peak OCR of around 3%; today, that implied peak is now substantially above 4%…

As a result, mortgage rates have already risen beyond where we expected them to peak in this cycle… The two-year rates currently on offer are around 5.2%, and it's likely that they have further to go in the near future…

Armed with our new mortgage rate assumptions, we find that our 'fair value' estimate of house prices is likely to fall even further below current prices than we previously thought…

We previously expected a 10% peak-to-trough fall in prices over this year and the next; we now expect a total drop of 15%. We've also front-loaded the fall, with a 10% drop in 2022 and a further 5% in 2023…

We should note that our forecast is based on the CoreLogic house price index, which is a quarterly average. A higher-frequency measure like the REINZ monthly house price index will see a larger peak-to-trough decline than this.
The REINZ's latest survey of licensed real estate agents was similarly bearish, noting that fewer people are attending open homes and auctions, with a record 60% of agents also reporting that prices are falling in their areas of operation:
Agents are also reporting collapsing demand from investors and first home buyers, alongside a near complete disappearance of FOMO in the market.
In short, the New Zealand house price collapse has begun. How bad it gets will depend on how aggressively the RBNZ hikes interest rates.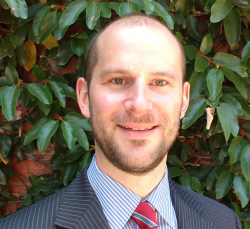 Latest posts by Unconventional Economist
(see all)