Westpac's latest "Home Truths" report forecast a 10% decline in New Zealand house prices this year, followed by a further 5% fall in 2023:
We previously expected a 10% peak-to-trough fall in prices over this year and the next; we now expect a total drop of 15%. We've also front-loaded the fall, with a 10% drop in 2022 and a further 5% in 2023…

We should note that our forecast is based on the CoreLogic house price index, which is a quarterly average. A higher-frequency measure like the REINZ monthly house price index will see a larger peak-to-trough decline than this.
Given New Zealand's inflation is running at nearly 6% annually, Westpac's forecast implies a peak-to-trough decline in real house prices of around 25%.
Over the weekend, another Big Four bank – ASB – forecast that New Zealand house prices could plunge 20% from their peak in real inflation adjusted terms, which would represent the biggest price fall since the 1970s:
ASB's economists said "three big housing nasties" it had highlighted last year as potential risks to the housing market had arrived all at once – tighter credit conditions, higher mortgage rates and increased supply of new housing.

They said the bulk of the impact of rising mortgages was yet to be felt because it took about six months to filter through to prices.

About 60% of mortgages are due to be reset in the next 12 months, including those on floating rates. Almost all would go on to significantly higher rates…

"The sheer speed with which mortgage rates have risen – amongst the fastest pace on record – will pose big headwinds for house prices over the second half of this year," they said…

In total, they expected a 12% peak-to-trough decline… But when adjusted for inflation, it was about a 20% correction, the biggest drop since the 1970s.
ASB's forecast looks optimistic given New Zealand house prices have already fallen around 5% since November and mortgage rates have only recently started to lift.
New Zealand's cash rate is currently 1.5%, and is still tipped to rise by between 1.5% (Westpac's forecast) and 2.6% (Market's forecast):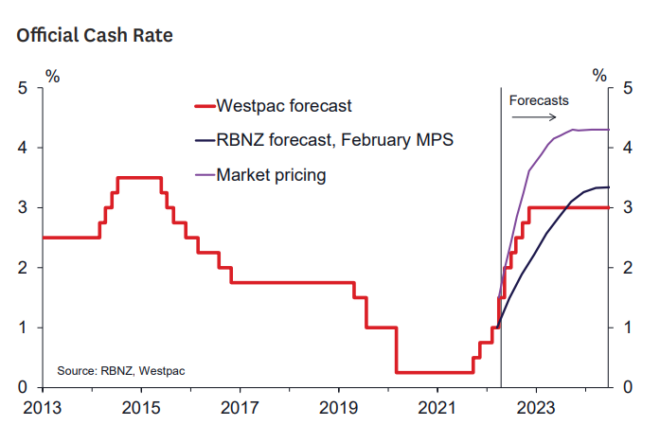 Based on these facts alone, it seems hard to believe that house prices nationally would only fall another 7%.
Ultimately, the aggressiveness of the RBNZ's monetary tightening will determine whether New Zealand's housing market experiences a correction or a full blown price crash. Grab the popcorn.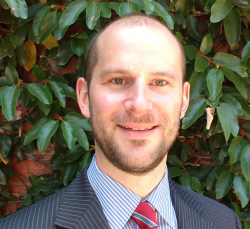 Latest posts by Unconventional Economist
(see all)