The angles on this revolutionary election are everywhere:
Greens in QLD.
TPP on its deathbed.
Rise of the people power independents.
Labor won with 33% of the vote.
Money politics wiped out.
Liberal Party decimation and looming annihilation.
City versus country.
Chinese electorates and the national interest.
So on and so forth.
But, only a few commentators have picked up on what matters most. Even they often refer to it belittlingly as Morrison's "women's problem". Or, as a "me too" movement. Or, as "angry women". Or as some tactical political moment.
All of these descriptions grossly underestimate what has just happened to Australian politics. The sum of the parts is orders of magnitude greater.
Election 2022 is a historic exercise of power by the largest single voting block in the nation.  A voting block that has only been around for a century and only then thanks to a long and brutal campaign to push back institutional misogyny by the universal suffrage movement.
Above all else, this election was about female power and its assertion of a world order in which Scott Morrison's gang of rapists, gropers, bullies, upskirters, flashers, abusers and control freaks have no place.
Yes, there is climate and integrity that comes with it. But polling shows clearly that the Morrison Government's criminal miscarriage of accountability for sexual misconduct in Parliament was the match that struck the bonfire of the revolution:

Ever since, the Morrison Government failed utterly to bring redress:
Nobody has been sacked.
There are no decided legal outcomes in around 20 cases of harassment of varying degrees (I've lost count).
No legislation has been passed.
Instead, Morrison's psychos carried on with business as usual. Misusing every tool at their disposal to bury the issue.
It was so blinded by its own misogyny that it also completely failed to understand the frontline female fight against the pandemic. At home where wives became unpaid teachers, and in the health system where they were underpaid frontline foot soldiers. This was a rolled gold political opportunity to make amends, yet instead, it was either forgotten or turned into another insult.
Indeed, the incredible depths of misunderstanding of women in the LNP were again highlighted in the campaign. When Morrison dropped his Deves bomb there was no policy, no debate, nor research. It was a transparent attempt to split the women's vote using their own sexuality against them.
That's the thanks they got for their phenomenal pandemic efforts. It served only to remind them that the Morrison Government was a women-hating mafia of gaslighting neanderthals.
And so, the New Suffragettes rose quietly into the void and six female independents have now seized control of the epicenter of Liberal Party power as certainly as if they had rolled into Sydney and Melbourne in Russian tanks. They were the tip of the spear for a hegemonic movement that has intellectual grunt, media firepower, and ambition born of righteous outrage. What an endorsement of democracy!
In the process, the LNP is reduced to a pathetic and misogynistic troglodyte rump that is fully exposed to the sunlight. It will be led by the worst possible mongoloid vegetable: a mashed duo of a Potato and a Tomato – the Pomato – both of whom epitomise the atavistic ranks that history just leap-frogged over.
The Morrison Government's rape protection racket has been condemned. The damage to the LNP looks odds-on to be fatal. Frankly, it has gotten off lightly. Though a retrospective federal ICAC might yet have something to say about that.
Rising in its place are the New Suffragettes and you best get out of their way.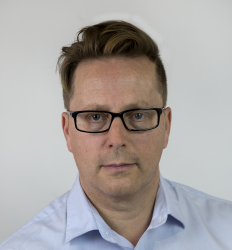 Latest posts by Houses and Holes
(see all)