The competitive threat from mobile broadband is an ever present problem for Australia's National Broadband Network (NBN).
Telstra, TPG and Optus have each rolled out relatively cheap, fast Fixed Wireless Access 5G broadband, which can deliver significantly higher data transfer speeds and lower latency.
5G is already stealing market share from New Zealand's far superior NBN-equivalent infrastructure, and the same is happening in Australia with the NBN losing around 3% of customers a year to 4G and 5G:
"Increasing competition from 4G and 5G network operators is driving sustained and increasing net churn off the NBN," the company said.

"Based on contemporary market conditions, net churn for FY22 is forecast to be 3.1 percent or 263,000 customers.

"In FY23 nbn expects net churn to be higher still at 3.3 percent or 283,000 customers."
The exodus from the NBN could worsen with NBN Co's submission to the ACCC on proposed changes to its wholesale pricing model suggesting that broadband prices could double over the next decade:
NBN Co wants to lock in price rises until 2040, and double the price of entry-tier plans over the next decade, as part of a redacted submission published by the Australian Competition and Consumer Commission (ACCC) on Monday…

The push for a price hike is likely to be poorly received by retailers. A TPG spokesman said, "The only thing clear from NBN's convoluted pricing model is that internet services are going to get more expensive for Australians in the future…

"The NBN's pricing proposal can be summed up as price hikes and no improvements."
Given NBN Co's high fixed costs, it can only remain solvent if a high percentage of the population agrees to sign-up.
But if people continue to leave the NBN, then these fixed costs will be spread over a falling subscriber base, leading to further price rises and more people leaving for cheaper 5G alternatives.
If this process continues, then the NBN could face a 'death spiral' of falling subscriber numbers and rising costs.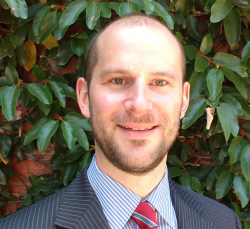 Latest posts by Unconventional Economist
(see all)