The latest data from the Australian Prudential Regulatory Authority (APRA) showed that around one quarter of mortgages originated in the December quarter of 2021 were at a debt-to-income (DTI) ratio above six times, up from around 15% pre-pandemic:
In dollar terms, $137 billion worth of mortgages were issued at a DTI ratio above six times in 2021, up from $55 billion in the pre-pandemic 2019 calendar year.
With the Reserve Bank of Australia (RBA) now hiking interest rates, financial commentators are growing increasingly concerned that many recent home buyers could face severe mortgage stress.
For example, survey by financial comparison site Finder found that almost one-in-three Australian home owners were under stress before last week's rate rise, which will only worsen as mortgage rates climb:
"The past two years have seen a record number of buyers enter the property market, but many haven't budgeted for a rainy day", [Finder's Sarah Megginson said]…
It is a theme emulated by RateCity research director, Sally Tindall, who warns that RBA rate hikes will apply a "significant handbrake" to Australia's housing market by severely restricting how much buyers can borrow. In turn, prices "could actually come back down to Earth":
A family with two kids, where one parent works full-time and the other part time at half the wage, on combined annual income of $150,000 before tax, will be able to borrow an estimated $26,200 less as a result of the May RBA hike.

However, by May next year, if the cash rate rises to 2.25 per cent, this same family would be able to borrow an estimated $156,500 less than they could have before the May RBA hike…

"Falling interest rates have been a driving force behind soaring property prices over the last 18 months," [Sally Tindall] said.

"Now home loan rates are on the rise, property prices could actually come back down to Earth – or, at least, closer to it"…

"As a result, they'll suddenly find they can no longer bid as high at the next auction they go to," Tindall said.

"If the rate hikes keep coming, as they're forecast to do, people could find their home buying budgets shrink further and further."
Most economists are tipping the RBA cash rate will rise by more than 200 basis points from their pandemic low of 0.10%.
The below table from CoreLogic estimates the impact on mortgage repayments, based on an 80% loan-to-value ratio principal and interest loan on the median priced dwelling:
If mortgage rates were to rise by 200 basis points, then monthly repayments would soar by $668 a month nationally, and by $738 across the combined capitals, representing a 28% rise in mortgage repayments.
The impact would obviously be much worse in Sydney ($1,006 a month increase), owing to its higher housing costs and jumbo mortgages.
Not only would mortgage increases of this magnitude put many households under severe strain, but it would very likely tank house prices and slice consumption spending as mortgage servicing gobbles up household budgets.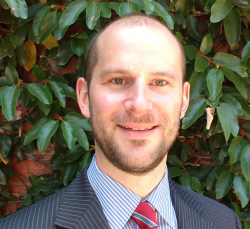 Latest posts by Unconventional Economist
(see all)