The latest residential mortgage lending data from the Reserve Bank of New Zealand (RBNZ) revealed that one-third of mortgages taken out in 2021 were at debt-to-income (DTI) ratios above six, up from 19% in 2019 and 25% in 2020:
In dollar terms, $36.2 billion worth of mortgages were originated at DTI ratios above six in 2021, compared with $12.9 billion in 2019 and $19.4 billion in 2021.
Last week, the RBNZ released its half-yearly Financial Stability Report, which included the next chart showing how "the recent increases in mortgage rates mean that buyers currently entering the housing market face the prospect of significantly higher debt servicing burdens than similar buyers in prior years":
The RBNZ also warns that "recent buyers with limited equity are particularly vulnerable to house price declines" and that debt servicing costs will soar when fixed rate mortgages originated over the pandemic reset at much higher rates:
Debt servicing costs have increased as a share of household disposable incomes… Debt-servicing costs will increase significantly as current fixed-rate mortgages reprice over the coming year. Some recent mortgage borrowers are vulnerable and could face difficulty servicing their debts…

Looking ahead, rising interest rates are expected to increase households' debt servicing burden, particularly those who have recently borrowed at high debt-to-income (DTI) ratios…

Recent buyers are the most vulnerable to rising interest rates or declining house prices…

The average interest rate on the aggregate stock of mortgage lending remains low, as many borrowers fixed their mortgages when low interest rates were on offer over 2020 and early 2021, especially at shorter terms.

However, over half of the current stock of fixed-rate lending is due for refixing this year, with some borrowers facing potentially large increases in their debt servicing costs, particularly those who have borrowed at elevated DTI ratios. Rising living costs, which are reducing real household disposable income, may also create stress for mortgage borrowers…
A separate REINZ survey of licensed real estate agents also shows that a record 81% of agents reported that home buyers are most concerned about rising interest rates:
With most economists and financial markets expecting another 150 basis points of rate rises, many recent Kiwi buyers now face the depressing prospect of severe mortgage stress alongside negative equity as sky-high house prices plunge back down to earth.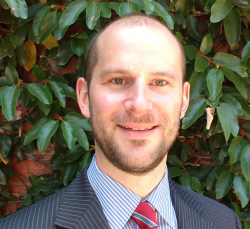 Latest posts by Unconventional Economist
(see all)