The Coalition has moved to ensure that part pensioners are not adversely affected by the rise in the cash rate by freezing the 'deeming rate' on savings at current levels for two years.
The Morrison Government had reduced the deeming rate twice in response to the COVID-19 pandemic. Now the deeming rate for low savings balances will remain at 0.25%, below the new official cash rate of 0.35%, while the upper deeming rate is just 2.25%.
From The AFR:
[Morrison] moved to offset any electoral damage the 0.25 percentage point rise may cause among mortgagees, by extending more concessions to 900,000 pensioners, enabling them to lock in the benefits of rate rises via a bigger return on their investments.

Days after expanding eligibility for the Commonwealth seniors health card to an additional 50,000 people by significantly loosening the income test threshold, Prime Minister Scott Morrison pledged to lock in for two more years the cuts to the pensioner deeming rate the government made during the pandemic.

"This is another shield to help protect Australians from the cost of living pressures people could feel from an increase in interest rates"…
Deeming rates estimate the income earned on part pensioners' financial assets, which then determines how much they receive as a pension payment.
Deeming rates have to provide a simple benchmark that takes account of cash returns, dividends and other equity returns. That's why there are two deeming rates – a lower one biased to cash (0.25% on the first $53,600 of investment assets for a single), and a higher one biased to equities (2.25% on investment assets over the amount of $53,600 for a single).
If anything, the upper deeming rate is far too generous, since actual earnings on equities (dividends) are typically much higher than 2.25%.
For this reason, Council on the Ageing Australia CEO, Ian Yates, noted that most pensioners earn significantly more than the deeming rate on their investment earnings:
"Those calling for the full cut in the cash rate to be applied to deeming need to be honest about how many pensioners are affected, and about the fact that if the Government replaced the deeming rate with actual earnings the majority of part pensioners would be worse off".
Thus, the Morrison Government has thrown another budget bone at retirees while it keeps those on JobSeeker payments surviving on $46 a day starvation payments: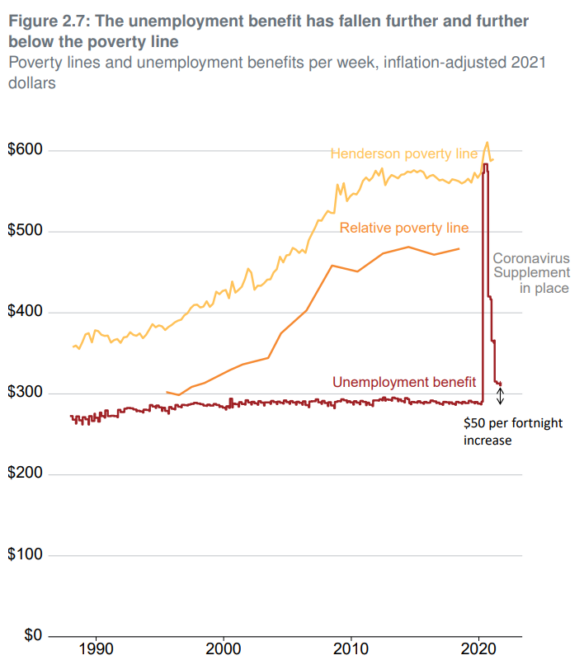 If economic outcomes are the goal, then the government should instead lift Australia's unemployment benefit, which is the second lowest in the developed world.
The unemployed are among Australia's poorest and every extra dollar they receive in government support would be spent rather than saved. Lifting JobSeeker would also put a floor under real wages.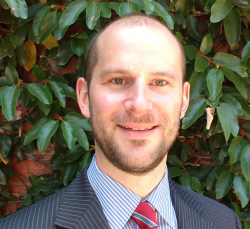 Latest posts by Unconventional Economist
(see all)