If you want to understand just how biased the Australian MSM is these days then look no further than the last week of political coverage.
All of last week we heard uncritically of how inflationary would be a simple pay rise matching inflation for low income workers. That is, not even a real pay rise, just one that stopped award-wage workers from getting poorer. All week the MSM was a willing accomplice to Morrison's Government gaslighting on the issue.
Yet, today, the MSM is cock-a-whoop at the prospect of a re-elected Morrison Government dropping an inflation nuclear bomb via giving first home buyers access to super for mortgage deposits:

This is despite the policy providing rocket fuel stimulus to an already overheated economy via two channels.
First, it will directly and instantly inflate house prices and unleash another wealth effect to drive consumption already overheated from pandemic support.
Second, it will drive another instant spike in housing construction and associated costs.
Housing is by far the largest component of the Australian CPI and inflation in the segment is already red hot. In prices, in rents, and, most assuredly, in construction materials and tradie wages:

In fact, if you take out the uncontrollable factors of oil (transport) and floods (food), housing inflation is just about all that there is to worry about in the CPI!
I can think of no better way than Morrison's proposal to guarantee that this inflation goes wild and, in the process, embeds an inflation problem into the economy that does include broad-based wage claims.
This will therefore ensure that interest rate rises are equally hot. And, given the $50k deposit plus leverage will be instantly capitalised into prices, the RBA will unceremoniously crash the lot with equally steep interest rate hikes.
Why is an MSM so hostile to low-income wage rises on the basis that it will spike interest rates so keen on such house price inflation that will be far worse for the same reasons?
The answer for the Murdoch press is simple. It is the Coalition press release service and owner of realestate.com. Fairfax turned Nine is not much better given it is now run by Peter Costello and is the owner of Domain, its only growing asset.
It's called the politico-housing complex. It has no care for the national interest nor your own.
Just like Scott Morrison.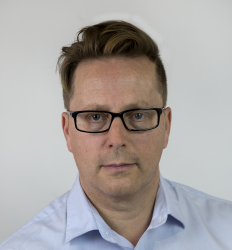 Latest posts by Houses and Holes
(see all)