The marvelous constituents of Goldstein are on the verge of one of the great acts of tough love in Australian political history:
Leaked internal Liberal Party polling has confirmed the worst fears for Treasurer Josh Frydenberg and his high-profile colleague Tim Wilson, just days before they face voters.

Obtained exclusively by 10 News First, the polling shows both men are in serious danger of losing their seats at the May 21 election – with another 'safe' Melbourne seat also perched on a knife edge.

The network said the polling, revealed on Friday, showed Mr Frydenberg is under grave threat from Monique Ryan in his seat of Kooyong, while Mr Wilson is likely to lose to another teal independent, Zoe Daniel, in neighbouring Goldstein.

Another blue-ribbon seat in the same leafy Melbourne suburbs, Higgins, is also in danger, according to Ten.
Professed libertarian, "Tiny" Tim Wilson, has spent his entire career inside public policy sheltered workshops. Something of an irony, I'm sure you will agree.
Much of that time spent as a libertarian bureaucrat was spent furiously sowing doubt about climate change and fighting against any and all measures to address it. 2012 was a good example:
It was never a carbon tax, it was a carbon price. A very important difference given ALL of the revenue raised from putting a price on carbon was recycled as tax cuts. That is, it charged polluters for polluting not consumers for consuming.
This carbon price was replaced with half-arsed "Direct Action", which actually was a carbon tax on consumers, given it was the government spending taxpayer's money to pay polluters to stop polluting. "Tiny" Tim supported that policy. Another truly spectacular irony for a professed libertarian.
But I digress. What followed was a decade of climate change inaction and policy chaos as the LNP tore itself apart time and again.
Eventually, in 2018, it became clear that blue ribbon LNP seats were fed up with this and Karyn Phelps won Wentworth as an independent. At that point, "Tiny" Tim had a road to Damascus conversion to climate change action when he saw his career as a libertarian bureaucrat threatened.
At least, that's what his great mates in the extreme right of climate change skepticism thought he was doing at the time. And they know him a lot better than you and I!
Today "Tiny" Tim is Assistant Minister to the Minister for Industry, Energy and Emissions Reduction, perhaps the greatest irony of his overwhelmingly anti-climate change action career and libertarian viewpoints.
So, as Goldstein prepares to toss "Tiny" Tim, it should give itself a pat on the back. This is an act of great mercy and personal empathy.
It is very unhealthy for any human being to contain such diametrically opposed thoughts and feelings. In the long run, it leads to all kinds of health issues including, in my humble opinion, cancer.
"Tiny" Tim Wilson, the man, will be much better served by expressing his liberty in building something of his own independently of the toxic public tit.
Like so many of the successful constituents of Goldstein have done before him.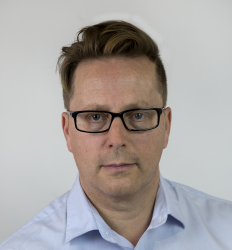 Latest posts by Houses and Holes
(see all)