The futures market has truly lost its marbles, ratchetting up its Australian interest expectations even higher.
As shown below, the RBA cash rate is now forecast by the market to hit 2.75% by the end of this year and around 3.7% by September 2023:
The next table shows what the market's forecasts would mean for Australians purchasing the median priced home with a 20% deposit and using a principle & interest mortgage. The table compares repayments at the beginning of April at prevailing average mortgage rates (i.e. before the RBA hiked by 25 basis points and the cash rate was 0.10%) with repayments at December 2022 (plus 2.65%) and August 2023 (plus 3.6%) under the market's interest rate projections.
Under the market's interest rate expectations, mortgage repayments on the median priced Australian home would soar by $957 (36%) by the end of 2022 and by $1,332 (50%) by August 2023.
Repayments would obviously be higher across the combined capital cities, and much higher across Sydney – Australia's most expensive city.
The next chart shows that Australia's Debt Servicing Ratio, which measures the proportion of household disposable income chewed up by principal and interest debt repayments, would soar 2% above its 2008 Global Financial Crisis peak by September 2023 under the market's forecast:
Our view remains unchanged. We consider the market's interest rate forecasts to be delusional given rate rises of this magnitude would very likely send many households broke, would crash house prices and consumer spending, and would plunge the Australian economy into an unnecessary recession.
In fact, the only market participant with a sensible view on interest rates is the CBA, which is tipping a peak in the cash rate of 1.25%. Anything higher than that would be economic suicide.
A video version of this post is presented below.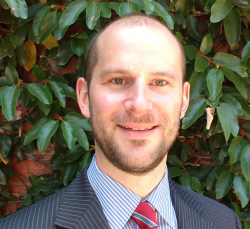 Latest posts by Unconventional Economist
(see all)