Labor has announced a 'radical' new "Help to Buy" shared equity scheme, in which the federal government will take an equity stake in 10,000 homes a year, in turn enabling Australians to enter the housing market with just 2% deposits:
The scheme, called Help to Buy, is designed to help Australians buy a home with a smaller deposit, a smaller mortgage and smaller mortgage repayments…

The equity contribution is up to 40 per cent of the purchase price of a new home and up to 30 per cent of the purchase price for an existing home.

The homebuyer will need to have a deposit of 2 per cent and qualify for a standard home loan with a participating lender to finance the remainder of the purchase…

"This will help many Australians on low and modest incomes to buy a home with a much smaller mortgage that they can afford to pay rather than renting for the rest of their life," Labor said in a statement…

Labor says the scheme is not just for first homebuyers, it's for other Australians who need a helping hand as well…

Help to Buy will be only available to Australians with a taxable income of up to $90,000 for individuals and up to $120,000 for couples…
The ultimate impact of these types of demand-side "affordability" policies is that they inevitably increase demand and put upward pressure on house prices. It is basic economics.
Indeed, AMP chief economist recently described shared equity schemes as a "band-aid solution" at best and counterproductive at worst:
"To the extent that it brings forward demand, there's a risk this worsens the problem and benefits those already in the property market through higher prices".
That said, this scheme is probably not a big deal in terms of driving demand for two reasons.
First, the extra demand will be for a small part of only a few markets, as the income and price limits (outlined here) will dampen the impact, and the people who want to use this scheme probably will have a hard time outbidding others.
Second, I doubt many people will want to to use the scheme given the fact that few banks would sign up and the mortgage rates on offer are likely to be inflated.
In the ACT land rent scheme you had to get a loan from Police Bank (the only bank willing to lend to the scheme) at a premium interest rate. The current Victorian scheme has two banks (Bank Australia and Bendigo) who no doubt do not offer their best loan products/interest rates.
A 2020-21 review of shared equity in the United Kingdom showed that few private banks participate in these schemes, and those that do usually only offer higher interest rate mortgages, undermining resident benefits.
Because the banks will only have the security of the borrower's share of the house, it is basically a huge 98% LVR mortgage for them. So, paying an extra 0.5% to 1% interest rate will undo a lot of the cashflow benefit from getting 30%-40% equity for a deposit.
Ultimately, Labor's policy is another in a long list of housing affordability gimmicks rolled out by both sides that address the symptoms not causes, and are more likely to make the affordability situation worse.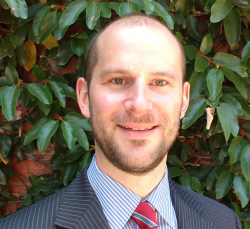 Latest posts by Unconventional Economist
(see all)