Chris Joye at Coolabah has an excellent house price forecasting record and he is BEARISH:
The RBA has a long history of getting the Aussie housing market's reactions to its cash rate changes horribly wrong, which is surprising given how easy the housing cycle is to forecast. Crucially for investors, this interest rate cycle will be heavily influenced by the direction of Aussie house prices, which have never been more inflated after years of cheap money. This will be accentuated by two facts: (1) that hundreds of billions of dollars of cheap fixed-rate loans will transition to much more costly variable rate products in the next 2 years, amplifying the impact of the RBA's hikes; and (2) that households are generally much more sensitive to interest rate changes than they have ever been before. Specifically, Australia's household debt-to-income ratio is sitting around 186%, in line with its all-time highs. We project that the RBA will likely be forced–if it acts prudently–to pause its monetary policy tightening process after the first 100-150bps of cash rate hikes (banks will pass on more in the form of even larger mortgage rate increases) as a result of the commencement of a record 15% to 25% decline in Aussie home values. This is something we forecast way back in October last year.

Given the total value of residential real estate in Australia is currently worth $9.9 trillion, we are talking about the RBA inflicting losses on households worth some $1.5 trillion assuming just a 15% draw-down in national home values, which is at the lower-end of our expected range.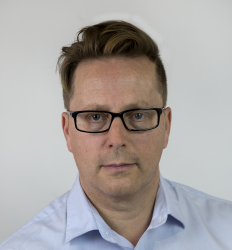 Latest posts by Houses and Holes
(see all)