PM Morrison is his media team are trying to pass the buck on their decade of wage falls:
Despite pursuing the Coalition over stagnant wage growth, the Opposition Leader conceded on Sunday night he would not ensure wages would rise about inflation if Labor was elected, instead saying he would support minimum wages increases while trying to address structures to improve real wages.
On Monday, Mr Albanese highlighted previous warnings by the Reserve Bank of Australia that one of the weaknesses in the Australian economy was falling real wages, but acknowledged he could ensure real wage growth.

"The truth is we have had flat lining wages over 10 years. The key to lifting wages is lifting productivity. One of the things … I will do is to convene a full employment summit." Mr Albanese told reporters on Monday morning.

"We will have a full employment white paper. We will work with business and unions to enterprise bargaining, but we will change the Act, so secure work is an objective of the Act."
The record of the Coalition on wages over the past decade is a disaster: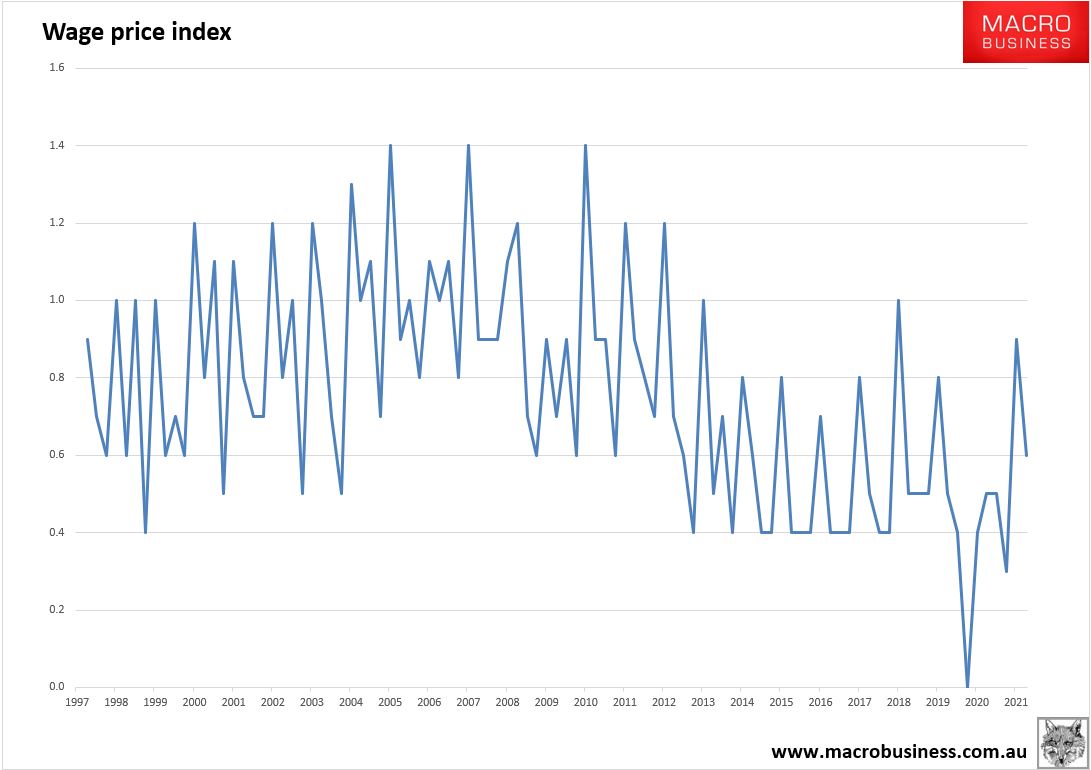 What began after 2011 as a terms of trade shock, which cut the nation's pay via tumbling commodity prices and therefore many salaries within it, became a policy of deliberare wage suppression via mass immigration until COVID shut the borders.
Looking ahead, nobody can guarantee wage gains. There might be a global depression for all we know.
But there are macroeconomic principles to put in place to ensure the best possible chance of lifting living standards. They are not remotely controversial and pretty easy to boot.
They fall into two categories. Wages positive policy measures. And the removal of wages negative policy measures.
In the first category, you need rising productivity and a strong labour market to give workers barginaing power.
In the second category, you need low immigration, decent levels of competition, industrial relations integrity and unions.
Is either side proposing any of this? Not really. But Labor is better.
Rising productivity emerges when an economy gets more efficient. This can come from investment, a lift in automation, infrastructure or the more productive use of capital. Bill Shorten's reform platforn was a good example. But we all know what happened to that so neither party is proposing such.
The labour market is strong owing to post-COVID reopening and a long tale of fiscal and monetary stimulus. This will diminish ahead no matter who is power and the forthcoming global recession will weaken the labour market.
As for policies actively holding down wages, Labor can point to a better immigration mix in its use of permament residents over short-term visas. And it will probbaly be better at enforcing labour market laws destroyed by the wild west Coalition migration program.
It may also deliver a little more bargianing power to unions and will work to reduce insecure work which will help. Underemployment has a better correlation with wages than unemployment.
The problem is, if you're not also reforming to lift productivity then higher wages mean a lower profit share for capital and fewer jobs. So it is not sustainable.
Labor has the edge on wages but not for any period of time and neither party is very good.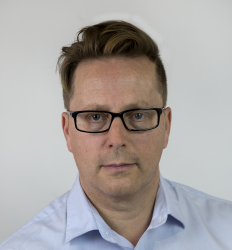 Latest posts by Houses and Holes
(see all)