The latest forecast from futures markets is now tipping that Australia's official cash rate (OCR) will hit 2.8% by December before peaking at 3.5% by July 2023:
That would represent the equivalent of around ten 0.25% hikes in the cash rate over the next seven months, followed by another three hikes over 2023. It would also represent the sharpest pace of rate hikes since 1989, as illustrated in the next chart:
AMP senior economist, Diana Mousina, said that "based on market pricing, Sydney and Melbourne could fall by 20%", and believes "there is potential for steep falls in these markets because the run-up in prices was larger and households in these two cities are also a lot more under leverage".
However, she cautioned that the RBA would be unlikely to hike rates so aggressively because it could collapse the financial system – a view supported by UBS chief economist George Tharenou:
"We expect the RBA hiking cycle to get stopped out earlier than most, and far below market pricing, as we think the latter would likely crash the housing market and cause a recession".
Regular readers know that I view the futures market's interest rate projections as stark raving mad given they would lift average mortgage repayments by 37% by the end of the year and by 47% by mid-2023, versus what they were at the beginning of April prior to the RBA's 0.25% rate rise:
On the median priced Australian home, this would equate to a whopping $976 increase in monthly mortgage repayments by December, and a $1,252 increase in monthly repayments by mid next year.
Obviously, such a massive jump in mortgage repayments would cause a sharp fall in buyer demand, plunging house prices, and a likely recession as consumption spending collapses.
Be thankful the interest rate lever is with the RBA, not the crazy futures markets.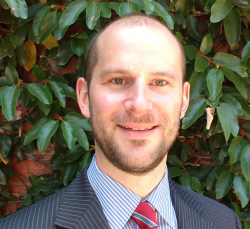 Latest posts by Unconventional Economist
(see all)