Roy Morgan has released its inflation expectations survey for April, which shows that expectations fell 0.5% to 5.5% after fuel excise was cut by 22.5 cents in the March federal budget:
In April 2022 Australians expected inflation of 5.5% annually over the next two years, down 0.3% points from March 2022. The level of Inflation Expectations in April represents a pullback from the large monthly increase in March (+0.7% points) which sent the measure to a near decade high.

Inflation Expectations in April are a large 1.8% points higher than a year ago in April 2021 and well above the long-term average of 4.7% but have pulled back after the petrol excise was cut in half in Treasurer Josh Frydenberg's Federal Budget delivered in late March and petrol prices declined by nearly 50 cents per litre from mid-March to mid-April…

Inflation Expectations continue to be higher in Country Areas than Capital Cities although both are down significantly on the decade-high reached in March. Australians in Country Areas now have Inflation Expectations of 5.8%, down 0.5% points in a month compared to 5.3% for those in Capital Cities, down 0.3% points from a month ago.

On a State-based level Inflation Expectations were again highest in the highly regional States of Tasmania (6.0%) and Queensland (5.8%).

Inflation Expectations were in line with the national average in the two largest States of New South Wales (5.5%) and Victoria (5.5%) and again slightly below the national average in Western Australia (5.4%).

Inflation Expectations were lowest of all in South Australia at only 5.0%…
ANZ's weekly inflation expectations survey has fallen more heavily, from a peak of 6.4% to 5.1%: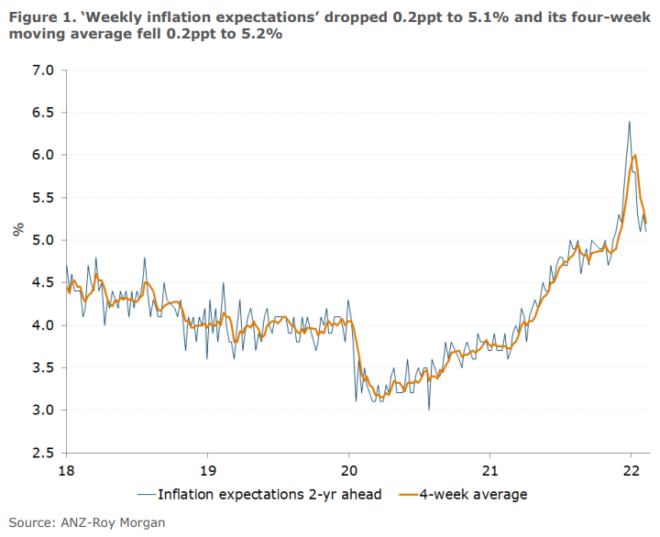 After falling heavily over Easter, petrol prices have risen back up (prices for Melbourne shown below):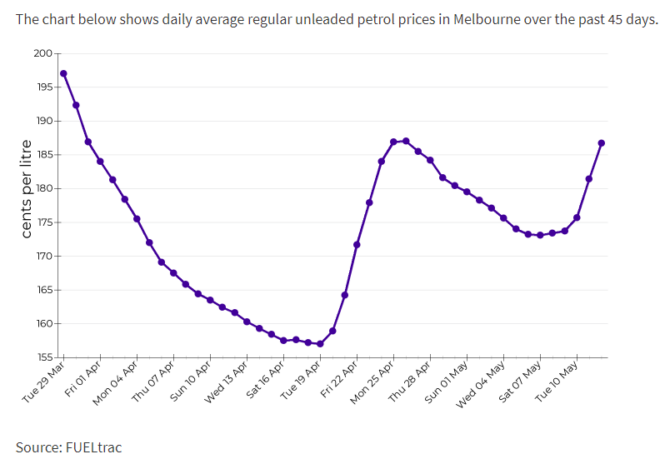 Thus, inflation expectations could rise once more.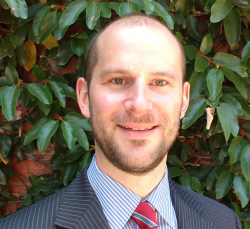 Latest posts by Unconventional Economist
(see all)