Say what you will about the Morrison Government's HomeBuilder stimulus, but it has driven a huge uplift in dwelling construction over the pandemic with builders 'run off their feet':
However, many builders are experiencing a "profitless boom" on the back of rising input costs, which is even driving some out of business:
The Master Builders Association says 98 per cent of its members are having their profits squeezed or are losing money, as the price of timber, steel, concrete and other construction materials has soared, and deliveries are delayed for up to six months.

Timber prices were up between 50 and 100 per cent last year, steel rose by 30 to 60 per cent, and concrete by 20 to 40 per cent…

A critical shortage of skilled trades people is also compounding the crisis…

The association's policy director Megan Peacock told The Age that the industry body believed the vast majority, if not all, the state's [Victoria's] builders were experiencing a "challenge to their profitability.

"We call it a profitless boom," she said…

"We had one of our members say that he'd be losing across the $50,000 to $60,000 [across six to eight builds] because of contracts they've already signed and locked in"…

Torquay builder Anthony Lococo… decided to close his business – putting his seven employees out of work – because he cannot operate profitably in the prevailing market conditions.

"It's been a heartbreaking decision to make, but after two years of struggling to get materials and trades, and costs continuingly blowing out and eating into anything that even looked like a profit margin, I decided at Christmas that I just couldn't face another year of it," he said. "I'm drained, and I've had enough."
On Friday, the ABS released its Producer Price Index for the March quarter, which registered a sharp lift in producer inflation, in part driven by a 3.0% lift in building construction costs over the quarter: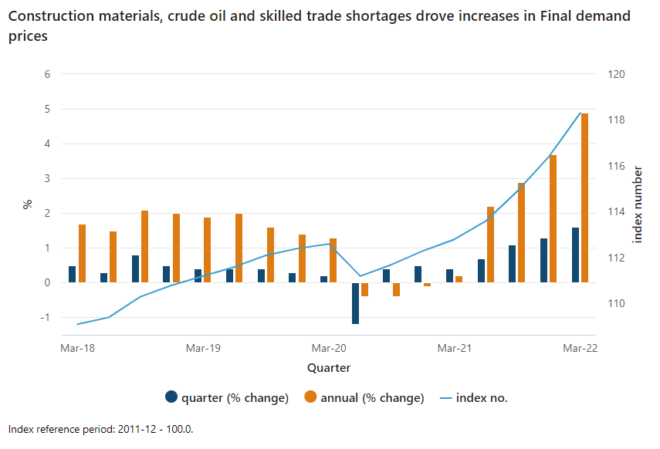 Worse, CoreLogic's s Cordell Construction Cost Index (CCCI) for Q1 2022 showed national residential construction costs increased 9% over the 12 months to March 2022, the highest annual growth rate on record outside of the introduction of the GST (10.2% over the year to March 2001):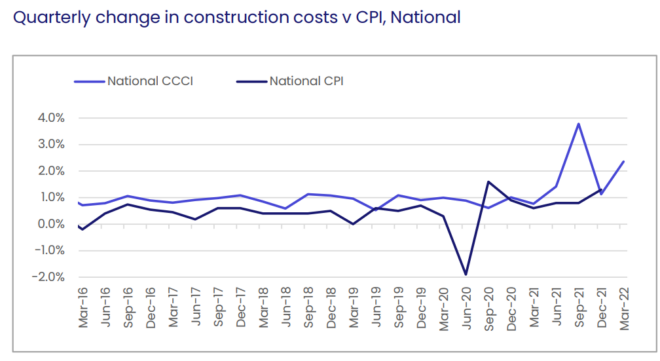 Despite near record work volumes, life has gotten increasingly tough for Aussie home builders.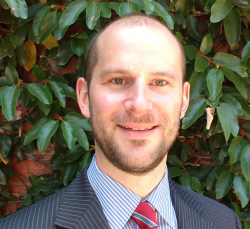 Latest posts by Unconventional Economist
(see all)