Recently we have seen multiple major residential construction companies go into liquidation, including Probuild, Condev, ABG Group, and Privium, alongside several smaller players like Hotondo Homes Hobart, Home Innovation Builders and Next.
Construction giant Metricon is also reportedly on the verge of collapse following last week's sudden death of founder and CEO Mario Biasin.
Russ Stephens, co-founder of the Association of Professional Builders, believes the recent collapses are merely the "tip of the iceberg" and estimates that half of Australian building companies are currently trading insolvent, meaning they cannot pay their bills. And their ultimate demise could end up harming thousands of customers:
"It's easy for a large company to delay a decision to go into liquidation by six months or even a year … However, as we get towards the end of the year it's probably safer to predict it could be thousands of consumers affected by collapsing building companies."
Stephens says lots of builders have lost "a lot of money" over the past year on the back of an "exponential rise" in costs. This view is backed by the Master Builders Association, which claims 98% of its members are seeing their profits squeezed or are losing money.
Perversely, the collapse in profits and collapses have arisen despite the Housing Industry Association (HIA) forecasting that construction levels will remain red hot for the foreseeable future:
"There were 75.7 per cent more detached homes under construction at the end of 2021 than pre-COVID. There are also more homes approved and waiting commencement than in any previous cycle," [stated HIA Chief Economist].

"With this elevated volume of homes in the pipeline, the number of homes under construction will remain at this high level until at least June 2023″.
Hence, home builders are experiencing a "profitless boom", losing money despite being busier than ever.
Imagine working your ring off only to end up worse off? That's the reality facing the building industry.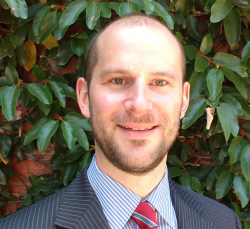 Latest posts by Unconventional Economist
(see all)