A nice pice today from economics greybeard Ross Gittins:
I can't remember a time when the arguments of all those bank and business economists claiming "the inflation genie is well and truly out of the bottle" and demanding the Reserve Bank raise interest rates immediately and repeatedly have been so unconvincing.

At base, their problem is their unstated assumption that the era of globalisation means all the advanced economies have identical problems for the same reasons and at the same time.

…That stereotype doesn't fit the peculiar circumstances behind this rise in prices, nor does it fit the way globalisation, skill-biased technological change, the deregulation of centralised wage-fixing and the huge decline in union membership have stripped employees of their former bargaining power.

The first thing to understand is that our price rises have come predominantly from shocks to supply: the various supply-chain disruptions caused by the pandemic, the war on Ukraine's effect on oil and gas prices, and climate change's effect on meat prices.

…Two thirds of the quarterly increase in prices came from four items. In order of effect on the index: cost of new dwellings (up 5.7 per cent), fuel prices (11 per cent), university fees (6.3 per cent) and food (2.8 per cent).

Of those, only new dwelling prices can be attributed mainly to strong demand, coming from the now-ended HomeBuilder stimulus measure. The rise in uni fees was a decision of the Morrison government.

America's economy is "overheating", but ours isn't. It's true our jobs market is very tight, and that much of this strength is owed to our now-discontinued stimulus measures.

But, paradoxically, the economics profession's ideological commitment to growth by immigration has blinded it to the obvious: job vacancies are at record levels also because of another pandemic-related supply constraint: our economy has been closed to all imported labour (and we even sent a fair bit of it back home). This constraint has already been lifted.

The thing about supply shocks is that they're once-only and not permanent. So, left to its own devices, without further shocks the rate of price increase should fall back over time. Petrol and diesel prices, for instance, have already fallen a bit but, in any case, won't keep rising by 35 per cent a year year-after-year.
Spot on, Rossco. Slavering markets and the RBA are pushing the Australian economy unnecessarily into the global bust.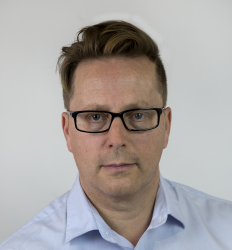 Latest posts by Houses and Holes
(see all)