Well, that escalated quickly. This is how evil this cartel is:
An extraordinary spike in wholesale gas prices in Victoria to up to 50 times normal levels has prompted the Australian Energy Market Operator to intervene and impose a price cap in a widening of the fall-out since the failure of NSW gas retailer Weston Energy last week.

AEMO has capped prices over the past few days in the Sydney and Brisbane markets. On Monday, it imposed a price limit in Victoria after spot prices were set to soar to an incredible $382 a gigajoule.

…Textile makers and others have said they cannot continue operating at the high tariffs and will have to consider whether to close plants as they plead for government action to rein in prices.

…Josh Stabler, managing director of energy adviser Energy Edge, noted that three of the four east coat domestic gas markets were now being administered by the AEMO under imposed price caps.

Prices started to be controlled in both the Sydney and Brisbane markets last week, at about $28/GJ in Sydney, and at $40/GJ in Brisbane, Energy Edge said, based on rules triggered when Weston's customers were transferred to "retailers of last resort".

Then on Monday, Melbourne's market broke the cumulative high threshold for prices allowed over a seven-day period under the energy market rules, causing its market price to also be capped at $40/GJ.

A ministerial direction in NSW issued on Monday would result in the cap on the Sydney price rising to $40/GJ as in the other states, Mr Stabler said.

…He said the intervention by AEMO meant prices that were due to reach $85/GJ in Melbourne on Tuesday and $382/GJ on Wednesday would "thankfully for the beleaguered energy markets" be capped at $40/GJ.

LNG exports from Queensland do not appear to be causing the squeeze, with east coast LNG exports declining this month. EnergyQuest consultant Graeme Bethune said LNG exports from Gladstone for May were 1.784 million tonnes up to May 30, down from 2.068 million tonnes in April.
The press needs to stop quoting Graeme Bethune. At no time in the past decade has he shown anything other than a complete bias towards the gas cartel.
It is beyond obvious that Australia's east coast gas markets are so acutely and chronically short of gas that the market has now completely failed. The traditional gas price is $3Gj, 12,700% below.
This is war-profiteering by Australia's east-coast gas cartel of Santos, Woodside, Origin, Exxon and Shell as the Ukraine conflict leaves the world scrambling for gas.
The inflationary implications of this for Australia are so apocalyptic that it's not even worth calculating. This will destroy the economy and all asset prices while adding nothing to production.
The RBA needs to call Albo and tell him that it cannot possibly handle this crisis with the cash rate. It will annhilate the property market and banking system.
The Albanese Government needs to step in and pull the Australian Domestic Gas Reservation Mechanism (ADGSM) ripcord, as well as force all gas cartel executives back to the table to guarantee $7Gj rates permanently.
Albo needs to do something similar with coal which is playing a larger role in power price rises in NSW and QLD.
These energy prices are far beyond anything being paid anywhere else in the world which, ironically, import much of their fuel from us!
The gas cartel lied during its construction that it had enough gas for exports and is now war-profiteering so viciously that Australian national security is being trashed.
Break it.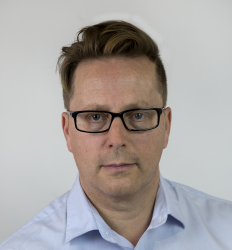 Latest posts by Houses and Holes
(see all)