New data shows that the number of homes listed for sale nationwide has risen sharply in 2022, which has in turn resulted in homes taking longer to sell.
Nationally, it took an average of six days longer to sell a property in the three months to April, compared with the previous quarter. Houses in Sydney were on the market for an average of six days longer, while Melbourne homes took an average of four days longer to sell.
There has also been an increase in the number of dwellings that take more than 180 days to sell. And the increase in property listings has prompted some vendors to reduce their asking prices.
From The AFR:
Advertisement
"Market conditions continue to shift as more homes are being listed for sale than being purchased, continually nudging greater purchasing power to buyers," said Nicola Powell, Domain's chief of research and economics.

"The first three months of 2022 saw the highest number of newly advertised homes for sale over a March quarter since 2014, soaring 19 per cent above the five-year average in Melbourne and 15 per cent higher in Sydney.

"The availability of homes for sale is building, with the total supply sitting 8 per cent above the five-year March average and continuing to improve buyer choice"…

"We are expecting total listing numbers will gradually rise, mostly due to less buyer demand," said Tim Lawless, CoreLogic's research director.

"As total listings rise, buyers will have more stock to choose from, less urgency in their decision-making, and more ability to negotiate on price. These factors will likely further dampen price growth" [Louis Christopher, SQM Research managing director said].

"Old listings appear to now be trending up after two notable years of declines. It means absorption rates are falling and stock is accumulating up once again. Vendors are having increasing trouble selling".
The expansion in for sale listings likely relates to the contraction in buyer demand, which has caused sales volumes to fall heavily so far in 2022 versus the extreme volumes experienced last year, according to CoreLogic: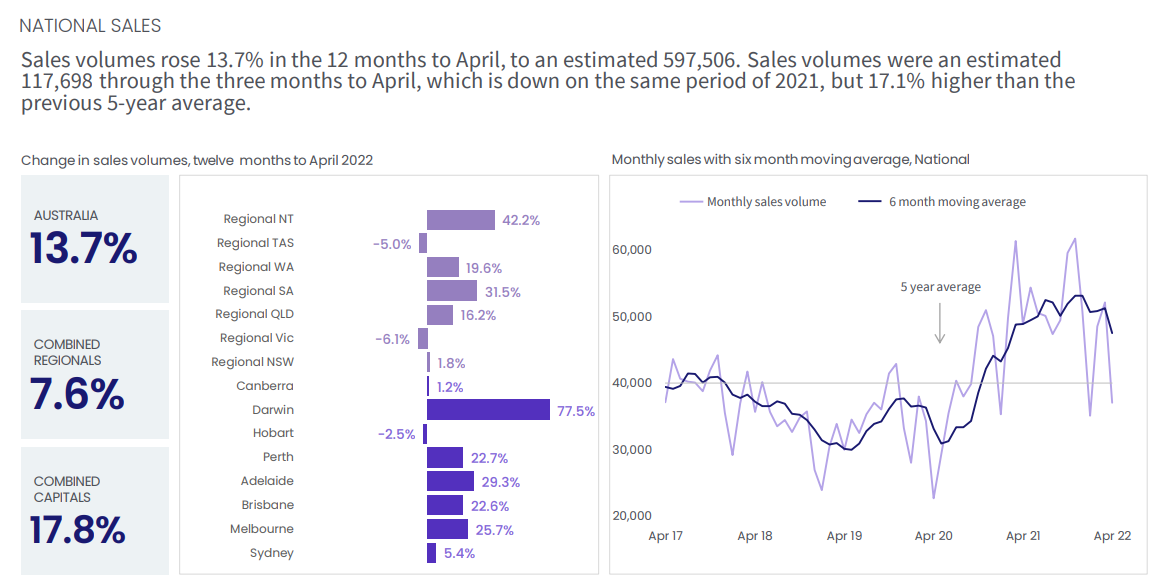 Advertisement
Accordingly, the median day's on market has edged up from last year's FOMO levels: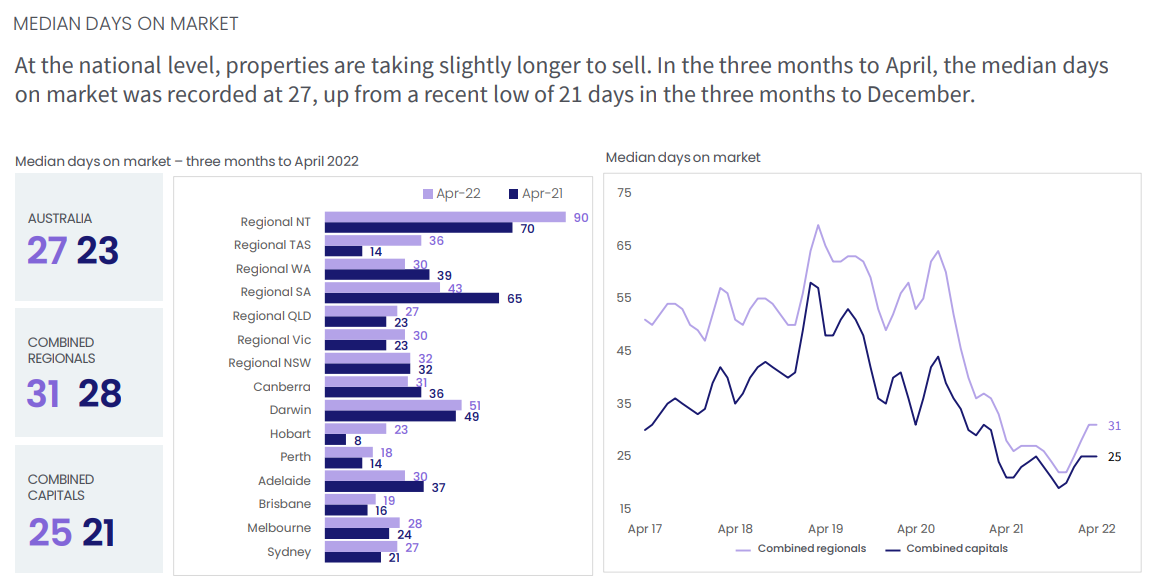 Vendor discounting has also edged higher:
Advertisement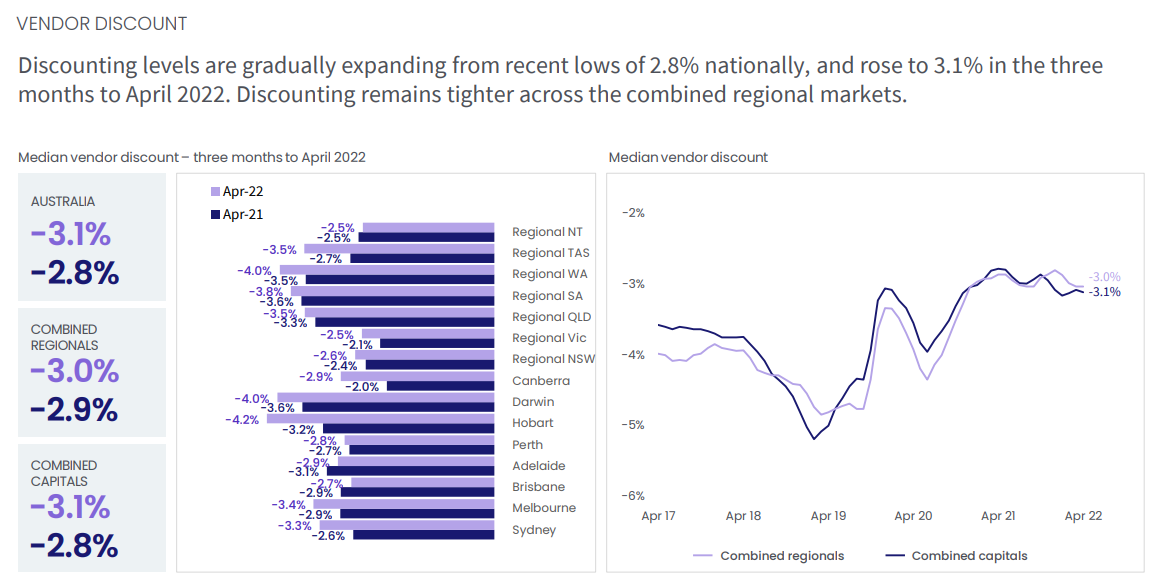 This is only the beginning. With mortgage rates set to rise sharply and house prices expected to fall, buyer demand should collapse. But it will only become a 'problem' for the market if lots of home owners are also forced to sell, thereby leading to a sharp rise in listings.
Otherwise, vendors will do what they always do during corrections – wait until market conditions improve before listing their homes, thereby balancing reduced buyer demand with reduced vendor supply.