Labor may need to negotiate with teal independents if it wants to fulfil its pledge of legislating for a national anti-corruption commission by the end of 2022.
The teal independents have stated their support for a robust bill put forward by independent MP Helen Haines. Her model for a national integrity commission is based on the NSW Independent Commission Against Corruption (ICAC), which outgoing Prime Minister Scott Morrison labelled a "kangaroo court".
The teal independent's preferred anti-corruption commission would "consider any allegations of misuse of public money", including pork-barreling.
From The AFR:
A key issue will be how corruption is defined, with three teals – Monique Ryan (Kooyong), Allegra Spender (Wentworth) and Zoe Daniel (Goldstein) – saying it could include alleged instances of pork barrelling such as the "sports rorts" and commuter car park grants. Labor has a similar view.

Ms Spender said a federal ICAC should "consider any allegations of misuse of public money".

"This includes spending programs, tendering of contracts, employment practices, and transparency around the process and outcomes of public spending."

Dr Ryan said it could cover "the use of taxpayers' money to improve the government's electoral prospects rather than advancing community interests".
Shadow attorney-general Mark Dreyfus said during the recent election campaign that there was not much difference between Haine's bill and what Labor would like to see implemented. This gives us hope that a "warts-and-all" anti-corruption body will be implemented.
Current, outgoing and former Coalition MP's are likely shaking in their boots at this prospect, given they featured in many instances of alleged corruption over the Coalition's nine years in office.
Accordingly, Transparency International recorded a stunning decline in Australia's Corruption Perceptions Index over the Coalition's term:

For Labor, there would be nothing better than winning government and then prosecuting the opposition.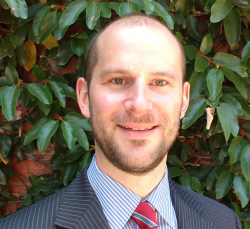 Latest posts by Unconventional Economist
(see all)