The National Farmers Federation (NFF) has issued a voting guide to rural electors, ranking the major parties against its 14 policy priorities for the 21 May election. The NFF has rated the Coalition ahead of Labor on 12 of them. The NFF is especially unhappy that Labor wants to scrap the recently introduced agriculture visa:
Labor has been penalised for its rejection of the long-awaited agriculture visa, after announcing it will scrap it in favour of the establishment of a separate visa under the Pacific Island Labor Scheme.
The Coalition's Agricultural Visa program came into effect in October 2021 and provides pathways for permanent residency for workers from 10 South-East Asian nations provided they pledge to become indentured with an employer for at least three years.
The requirements attached to the "Horticulture Industry Labour Agreement" relating to these visas are very loose:
The HILA will allow Australian businesses in the industry to sponsor overseas workers across 31 occupations, and provides concessions to standard skilled visa requirements.

Key features include:

additional occupations not on existing Skilled Occupation Lists
salary concession (10 per cent discount on the Temporary Skilled Migration Income Threshold, currently $53,900 per annum)
age concession (up to 50 years of age)
English language concession
pathway to permanent residence.
Tellingly, several employers that signed onto the Coalition's Agricultural Visa scheme have previously been fined or suspended for exploitation:
Agri Labour paid large settlements to a group of workers from Vanuatu after the workers said in 2018 they were paid as little as $8 an hour and suffered nose and ear bleeds from exposure to chemicals at a tomato farm. The Brisbane-based company was subsequently suspended by the federal government from importing workers under a seasonal labour program.

In 2017, the owner of Sim Fresh, Giuseppe Simonetta, was convicted and fined $100,000 in the County Court for using illegal labour at his Victorian farm. MADEC, meanwhile, had previously pressured farmworkers to quit a union.

Despite this record, industry sources described MADEC and Agri Labour as at the more reputable end of industry practice.
Labor confirmed during the election campaign that it would effectively scrap the Agricultural Visa program if it wins office and would instead pay travel costs associated with bringing workers from the Pacific to Australia and offer them and their families pathways to permanent residency.
Yet, despite being better regulated, the Pacific Island Labour Mobility Scheme has also been exposed for "modern slavery", as have all existing forms of farm visas.
It is worth noting that the NFF also strongly opposed the FWC's ruling that workers on Australian farms must be guaranteed a minimum rate of pay, claiming it would "put a handbrake on agriculture's growth… at a time when horticulture was facing an unprecedented labour shortage".
The NFF should recognise that the reason why farms suffer chronic labour shortages is because they have paid slave wages and routinely exploited workers (especially migrants).
The solution is not to make exploitation easier via the Coalition's Agricultural Visa program.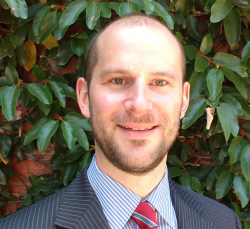 Latest posts by Unconventional Economist
(see all)