Here's what the Australian Industry Group said yesterday:
"The cessation of gas trading by Weston Energy plunges hundreds of businesses across Eastern Australia into uncertainty around their energy bills and is a warning of more pressures to come on business and households from high energy prices," Innes Willox, Chief Executive of national employer association Ai Group, said today.

"Eastern Australian gas prices have surged in the last month, following global gas markets to unprecedented highs of $30-40 per gigajoule. Two years ago industry considered $10 per gigajoule to be worryingly expensive. Electricity prices have likewise exploded as the global coal price inflates generators' fuel costs in New South Wales and Queensland. Power futures have doubled over the past year and for NSW and Queensland are well above the highs of 2017-19. The war in Ukraine is the biggest factor at play.

"These dramatic market movements create the risk that more energy retailers are caught out in the months ahead. Energy users face risks in turn.

"In the short term it is critical that the Retailer of Last Resort arrangements operate smoothly and swiftly. Businesses contracted with Weston Energy need to know what is happening and they need to be protected from acute shocks.

"The wider issue is that the underlying energy price rises will have a huge impact on businesses and households. The Federal Government needs to respond.

"A convincing strategy will strengthen and future-proof both energy supply and energy demand. The energy status quo has become unsustainably expensive, quite apart from the climate imperative. But while the transition to new and renewable energy will help over time, it could easily run aground amid snarled global supply chains and disquiet in the communities around new energy megaprojects.

"The next few years look very difficult for energy users. It is urgent that the new Government bring together energy users, the States, energy regulators, energy suppliers, and other stakeholders to find a way through," Mr Willox said.
"The war in Ukraine is the biggest factor at play." Is it?
Or, is catastrophic malpolicy resulting from extreme Dutch Disease the main factor.
The rise in coal and gas costs is not really a surprise. This kind of stuff happens all the time in markets. I didn't expect a Ukraine war but so what? If you make yourself fragile you get punched in the face.
The malpolicy in question is the suicidal east coast gas regulatory structure which is allowing a gas export cartel to manipulate domestic volumes to set the price at anything it wants. This very minute it is shipping three-quarters of eastern gas volumes to China for $31Gj while charging our industry $35Gj:

Malcolm Turnbull tried to fix it with the Australian Domestic Gas Reservation Policy (ADGSM). It was designed for exactly the outcome we have today in which the cartel pegs gas at ruinous prices: ruinous for utility bills, inflation, consumption and industrial capacity. The ADGSM compels the cartel to leave more gas here and crashes the gas price instead of everything else.
There is heaps of $1 gas.  We are just letting a giant, anti-market cartel ship it out and pay no tax on the profits.
The ADGSM must be triggered immediately and remain active until the local gas price is forced back into to $7Gj.
Frankly, just leave it triggered permanently.
---
P.S. Well done for trying, Senator Patrick, you've done a marvelous job and the Greens have big shoes to fill.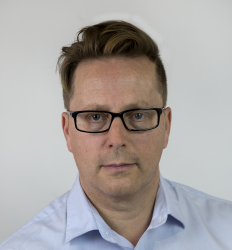 Latest posts by Houses and Holes
(see all)