China's unwinnable zero-COVID battle rolls on:

At obvious economic cost:

The property sector remains face down in the dirt:

With defaults now spreading to SOE developers:
The Shanghai Stock Exchange is making efforts to facilitate the financing of Chinese property developers by spearheading a call between five homebuilders and investors, after Greenland Holdings became the first state-backed developer to propose a delay in dollar bond payments.

The developers including Longfor Group Holdings, Country Garden, Midea Real Estate Holding, CIFI Holdings and Seazen Group, presented their financial and business conditions during the call, a move aimed at enhancing investor confidence.

The exchange was trying to facilitate information disclosure and financing of quality developers, said Duan Dongxing, deputy director of the bourse's bond operation department, during the meeting .

"The exchange is committed to facilitating the reasonable financing needs of property developers. We also encourage and support private developers to actively disclose information … which is also the foundation for constant financing of the issuers," he said.

The meeting comes as a state-backed Chinese property company long considered among the nation's most resilient shocked investors with a proposed dollar-bond payment delay, raising fresh concerns over about the financial health of the sector struggling in a liquidity crunch.
There is no end in sight to the property crash. If anything, the counter-party risk woes are getting worse they spread into SOEs.
However, the infrastructure counterweight is still taking shape with more debt and more bridges to nowhere:

This will not be enough to offset the downdraft from the property for commodities demand.  But it will obviously help lift the base to which we fall in H2.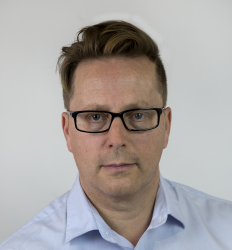 Latest posts by Houses and Holes
(see all)