The press is all dewy-eyed about this but is it good strategy?
China should dump its tariffs on Australian exports if it is serious about mending relations with Canberra, Prime Minister Anthony Albanese has suggested, as he reassured the region a change of government in Australia should not be mistaken for a change in the nation's resolve to seek regional peace and stability.
Australia currently has three main objections to Xi Jinping's Angry China:
Militarisation of the South Pacific.
The 14 conditions to end democracy.
Trade sanctions.
The three have importance to the national interest in that order.
China' s Pacific Axis is a direct threat to ANZUS and therefore Australia's place within the American liberal empire.
The 14 conditions to end democracy are a reverse Magna Carta, a CCP wishlist for how all democracies will need to devastate their freedoms when operating under China's alternative illiberal hegemony.
Trade sanctions are narrow, have backfired and are largely tactical. Not to mention that they are operating in the Australian national interest by diversifying our trade and therefore enabling greater resistance to the first two.
In short, why are we offering the least important concession for a relationship reboot that has only one goal in mind from Beijing's point of view? To make it easier to execute the Pacific Axis and the 14 conditions.
Moreover, that is what Albo just signaled to Beijing that Australia is happy with. Restore the bribe and you can take what you want!
For that matter, WTF is Albo and Wong doing flying on the seat of their pants into this negotiation? Where's their policy process and intellectual framework? Are they still operating from Labor's decade-old and malodorous Asian Century white paper? Or is this just some bloke from Leichhardt having a crack at it?
The politics of China in Australia are decisive. Albo can't kowtow, even if Labor's China-grovelling state leaders want him to. But since the death of Kimberly Kitching, Labor has lost the internal leadership to fight in the ways that matter.
And here we are day one with Albo selling us out via the failure to think strategically. Is it blundering? Or is it that he is carrying in his pocket no fewer than five Beijing-influenced electorates. Does he have a plan to ban WeChat and other CCP-controlled Australian media that was a cesspit of propaganda in the election? So much so that even the ABC and Guardian covered it in hazmat suits.
To put it in terms that perhaps even the ALP can understand, if there is an issue that can breathe life into the twitching corpse that is the LNP then this is it.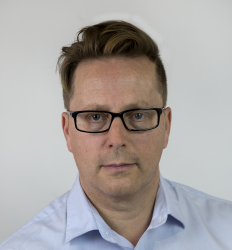 Latest posts by Houses and Holes
(see all)