China is still completely stuffed today by the same two headwinds we've tracked for months: COVID and property.
On the first, the lockdowns are ongoing and slowly winning:

Economic damage remains severe:

On the second headwind, property sales are still FAR BELOW anything, anybody has in their most bearish outlooks:

And the misbegotten stimulus beatings are set to continue, via Goldman:
China's State Council on Wednesday held a crucial meeting on stabilizing the macro economy amid mounting downward pressure.

China's economy is facing the risk of "sliding out of a reasonable range"… "for an economy as large as China, once the economic operations fall out out of reasonable zone, it will take a long time and huge costs to bring it back," said Premier Li Keqiang at the national teleconference on Wednesday.

Vice Premiers Liu He and Han Zheng and central bank governor Yi Gang as well as 100,000 local officials from provincial, municipal and county-level governments attended the meeting, according to the official Xinhua News Agency.

The Chinese economy was "to some degree worse than" it had been at the start of the pandemic in early 2020, Li said, noting that unemployment for people aged 16 to 24 had reached a record high of 18.2% while the jobless rate for migrant workers also increased sharply.

Development is the key to solving all current problems, and in order to make sure the half-year targets are met, the government better balance between economic development and COVID-19 control, while safeguarding employment and the running of market entities, Li said.

He said resolving the current dilemmas is a test of government's abilities and asked local governments to employ all possible methods to help enterprises.

China will firmly implement already announced policy measures aimed at stabilizing the economy, safeguard market entities, employment and people's livelihood and maintain the economic operations within a reasonable range, Li said.

The country will make sure that supportive policies announced at the Central Economic Work Conference last December and those included in the Government Work Report will all be implemented within the first half of the year, said Li.

The government will unveil details for implementation of a package of measures to support the economy announced by the State Council by the end of May, said Li.

The State Council will dispatch working teams to 12 provinces from May 26 to conduct inspections on implementation of policies and supportive measures in the regions, said Li.

Local governments are encouraged to help companies to resume business operations, he said, adding that "progress is not satisfactory."

"Some provinces are reporting that only 30% of businesses have reopened . . . The ratio must be raised to 80% within a short period of time."
China will bounce soon, steeply initially, as reopening transpires. But, it's not going to get far before it all slumps again as the virus spreads anew and property heads for Hades.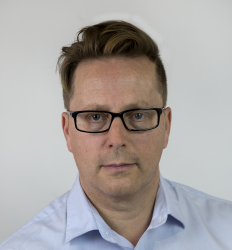 Latest posts by Houses and Holes
(see all)