After a year that has seen major Australian construction firms Condev, ABG Group, Probuild and Privium go into liquidation, alongside the collapse of many smaller builders, giant Metricon is the latest industry player on the verge of financial ruin.
Amid concerns about cashflow and the rising cost of building materials and labour, Metricon held crisis talks with major clients on Thursday, including the Victorian government, where it holds around $195 million worth of state government housing contracts.
It has been reported that taxpayers may have to fork out tens-of-millions of dollars to bail out families left with unfinished homes:
Senior government sources and former HIA chief economist Harley Dale told The Daily Telegraph they fear NSW's Home Building Compensation Fund could be overwhelmed by 350 homeowners who may make claims for unfinished work. The fund covers people for up to 20 per cent of the contract cost.

With the average build in NSW costing around $400,000 and Metricon having 350 active construction sites around the state – it is estimated that taxpayers could be forced to fork out up to $28 million to pay out with unfinished homes in NSW alone.

In each state and territory, there are similar schemes run by respective governments that could see the cost to taxpayers balloon even further in the event of a collapse…
Separately, Westpac chief economist Bill Evans warned that "a very major correction" is underway across the residential construction industry as it struggles with surging costs for raw materials, worker shortages, supply chain delays and interest rate hikes:
"If you want to think about the pressure that HomeBuilder has put on demand, Victoria has suffered more than any of the others," Evans told a building industry breakfast on Thursday. "And now, of course, we are seeing a very major correction"…

Evans said building approvals will "come off a lot further when the rate hikes start to move".
The news comes amid 342 insolvencies in Victoria's building and construction sector in the last year – the first time in the past five years that construction has made up the most insolvencies of any sector in the state.
What makes the construction crisis particularly perverse is that it has arrived while construction volumes are running at historical, thanks to the HomeBuilder stimulus:
However, higher input and labour costs amid the proliferation of fixed-price contracts has meant that 98% of Master Builders Association members are having their profits squeezed or are losing money. Therefore, it has been dubbed a "profitless boom" by the industry.
Sadly, the situation will only get worse as mortgage rates soar over the coming year.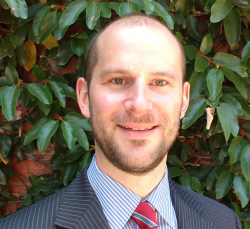 Latest posts by Unconventional Economist
(see all)