See the latest Australian dollar analysis here:
The DXY rocket eased overnight:

AUD took the opportunity to bounce:

CNY survived its day of disastrous data:

Gold help us all if oil breaks out:

Metals were mixed:

Miners rose:

EM stocks are sick:

And junk is still pointing everything down:

The Treasury curve flattened:

But stocks fell:

Westpac has the wrap:
Event Wrap

The NY Fed (Empire) manufacturing survey fell sharply to -11.8 (est. +15.0, prior +24.6). A decline in new orders "at the fastest pace since early in the pandemic" was noted, along with declining optimism about the economy.

FOMC member Williams reiterated the Fed's resolve to bring down inflation from its current "too high" level and potentially take the funds rate above neutral. However, he expects that inflation will decline "quite a bit" next year, suggesting he favours a less aggressive stance beyond the current front-loaded tightening.

European Commission Spring Forecasts indicated lower economic growth and higher inflation, with downside risks should Russian energy be cut off. Growth in the EU and the Eurozone is expected to be 2.7% in 2022 (prior 4.0%) and 2.3% in 2023 (prior EU 2.8% and Eurozone 2.7%). Eurozone inflation is expected to be 6.1% in 2022 (from 3.5%), falling to 2.7% in 2023 (prior 1.7%).

Event Outlook

Aust: The RBA's May meeting minutes will provide more colour around the Board's views on risks.

Eur: The second estimate of Q1 GDP will provide further detail on the rapid slowing of the economy (market f/c: 0.2%).

UK: The ILO unemployment rate is expected to hold at its pre-COVID level in March (market f/c: 3.8%).

US: Retail sales are coming under stress from inflationary pressures on household's discretionary income and spending (market f/c: 1.0%). Volatility in industrial production will linger in April as firms continue to navigate supply issues (market f/c: 0.5%). Despite this, business inventories are being rebuilt at a very robust pace (market f/c: 1.9%). Meanwhile, affordability concerns around rising input costs and interest rates are anticipated to weigh on the NAHB housing market index in May (market f/c: 75). FOMC Chair Powell will be interviewed during a Wall Street Journal live event. The FOMC's Bullard, Harker, Kashkari and Mester are all due to speak at separate events.
The Empire Fed is a good leading indicator for the ISM. A US manufacturing recession is coming if not here. As this is priced into stocks, it will keep upwards pressure on DXY. So will other factors. CACIB:
There are many channels through which the Fed is tightening spreads around the world at present. They range from the higher costs of borrowing in USD to spikes in risk aversion which trigger portfolio outflows and increase the cost of funding of more vulnerable borrowers in their local currencies. The USD has become a very important propagator of Fed tightening in its own right. Indeed, the USD's rapid ascent of late has forced a number of central banks to try to match the Fed's tightening measures in order to stabilise their own currencies and thus prioritise financial stability over economic growth. The need for aggressive monetary tightening has been made more urgent by the fact that the USD strength coincided with very elevated commodity prices. Recent client meetings have highlighted that some investors believe that the two threats to global inflation and growth outlook have to be separated by a concerted intervention to weaken the USD. We doubt that such a move could be on the cards anytime soon but would not exclude it if the USD rally were to continue to uninterrupted in coming months. In the near term, focus will be on Fed speakers as well as the US retail sales. The latter will be closely watched for any potential downside surprises in the wake of the very weak University of Michigan sentiment survey last week. On the day, Fed's John Williams could highlight that while further aggressive hikes are likely, a move into restrictive territory may not be warranted. The USD is looking overbought and overvalued but still remains the unrivalled safe haven of G10 FX.
I still see more DXY up and CNY down ahead. AUD will follow the latter.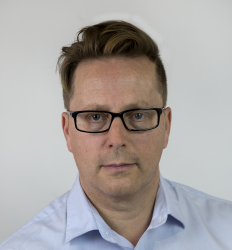 Latest posts by Houses and Holes
(see all)