CoreLogic's latest housing affordability report showed that the proportion of household income required to meet rental costs has surged over the pandemic, led by Australia's regions: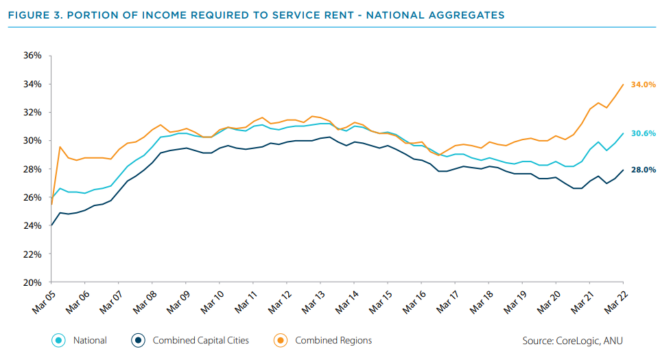 Another report from CoreLogic, released yesterday, showed that unit vacancy rates are plummeting, in part due to "increased rental demand thanks to the return of overseas migration":
Rent values for national units rose at a faster pace than house values, with unit rents rising 3.1% over the three months to April…

The strong unit rental growth is being supported by record low vacancy rates. Nationally, just 1.5% of units were observed as vacant over the month of April, down from a cyclical peak of 5.0% in May 2020. In April, the combined capital city unit market recorded its lowest vacancy rate since March 2005 (1.3%) with 1.6% of units observed as vacant, while units across the regional areas recorded the lowest vacancy rate since CoreLogic records commenced in August 2003 at 1.0%.
Meanwhile, PropTrack director for economic research, Cameron Kusher, noted that "rents are rising pretty much everywhere in the country", and warned that the situation will worsen as immigration returns:
"It's extremely challenging, and there's not much sign things will ease back anytime soon either. We'll continue to see low volumes of new rental listings"…

"A lot more people are seeking rental properties and we don't have anywhere near enough properties – ultimately that's the issue"…

"There has been a real shallowing of the pool available to renters, and at the same time more and more people are looking for rentals"…

"In fact, with international borders reopened and migration recommencing, we are anticipating a further tightening of rental supply over the coming months, which is likely to lead to further increases in rental rates"…

"This is expected to be most prevalent in Sydney and Melbourne"…
Where will all of the new Australians live if we don't have enough rental properties to house the existing population?
The planned immigration reboot will turn Australia's rental crisis into a calamity. Yet Australia's renters were ignored entirely by both major parties over the election campaign.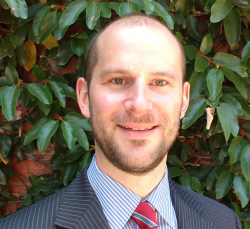 Latest posts by Unconventional Economist
(see all)