Following Australia's dive down Transparency International's Corruption Perceptions Index over the Coalition's term:

Australia has also plunged 14 places in one year in the World Press Freedom Index, from 25th place out of 180 to 39th place:
Press freedom is fragile in this island-continent of 26 million people, where ultra-concentration of media ownership, combined with growing official pressure, endanger public-interest journalism.
Two giant firms dominate the media landscape, making Australia's media landscape one of the most concentrated in the world. Nine Entertainment group has consolidated its position in recent years by buying parts of Melbourne-based Southern Cross Media and by absorbing the Fairfax Media newspaper chain and the Sydney Morning Herald, the country's newspaper of record. Meanwhile, News Corp., controlled by the family of Australian-American magnate Rupert Murdoch, is emblematic of the dangers that media ownership hyper-concentration pose to media pluralism. The company's Australian subsidiary controls more than two-thirds of the country's leading papers, including The Australian daily, as well as most online news portals. This oligarchic model prioritises business interests to the detriment of public-interest journalism…
The executives of the big media companies maintain close ties to political leaders, which fuels doubts about the editorial independence of the outlets they own. In 2021, a Senate committee confirmed the existence of a growing culture of secrecy by the administration vis-à-vis the press, of informal pressure not to reveal certain matters, and of intimidation of whistle-blowers under the pretext of protecting national security. On the public service side, the independence of the process for appointing members of ABC's board of directors raises all the more questions, as the government has embarked on a drastic cost-reduction plan. The network's budget has been cut by more than half a billion Australian dollars (330 million euros) since 2014, leading to hundreds of layoffs…
The upshot is that vested interests like the business, property, edu-migration and superannuation lobbies are over-represented in the media, contributing to poor policy outcomes.
On the bright side, it has given independent outlets like MacroBusiness a niche. We exist to counter the endless bullshit in the MSM.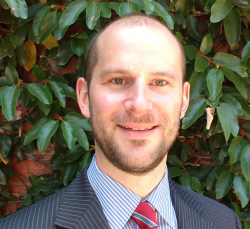 Latest posts by Unconventional Economist
(see all)